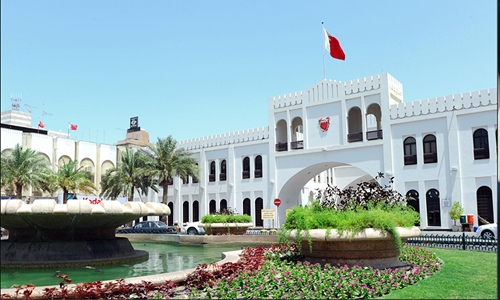 Bahrain wins five Arab Government Excellence Awards
TDT | Manama
The Daily Tribune – www.newsofbahrain.com
The Kingdom of Bahrain clinched yesterday five awards within the Arab Government Excellence Award, which is organised by the Arab League's Arab Administrative Development Organisation (ARADO), in cooperation with the UAE government. The announcement was made in a visual celebration held under the patronage of His Highness Shaikh Mohammed bin Rashid Al Maktoum, the UAE Vice President, Prime Minister and Ruler of Dubai.
Five ministries and governmental institutions won the awards. They are the Health Ministry which won the Best Arab Government Project for Developing the Health Sector, the Ministry of Labour and Social Development which won the Best Arab Government Project for Community Development for its "Khatwa" programme for home projects.
Meanwhile, the Interior Ministry's Customs Directorate was honoured with the Best Arab Government Development Initiative award for its Governance of Economic and Customs Information to Facilitate Trade (Ofoq). The Information and eGovernment Authority was picked up for the Best Arab Government Smart App award in recognition of its Tawasul App for the National Suggestion and Complaint system. The Ministry of Youth and Sport Affairs was selected for its Elite Project which was chosen as the best Arab government project for empowering the youth.
This achievement comes within the framework of the efforts made by the Bahraini government, led by His Royal Highness Prince Salman bin Hamad Al Khalifa, the Crown Prince, Deputy Supreme Commander and Prime Minister, to benefit from the best practices in upgrading the government's performance to achieve the kingdom's Economic Vision 2030.
HRH the Crown Prince, Deputy Supreme Commander and Prime Minister directed after the announcement of the Arab Government Excellence Award to set up a High Committee headed by the Cabinet Affairs Minister, HE Mohammed bin Ibrahim Al Mutawa, and taking into its membership Head of the Civil Service Bureau Ahmed bin Zayed Al Zayed, the ARADO member, who took charge of coordinating with the Secretariat General of the Arab Government Excellence Award.
An evaluation committee, headed by Ibrahim Al-Tamimi, emerged from the High Committee. It included 13 neutral evaluators to assess the government's best practices.
It is worth noting that the Arab Government Excellence Award has witnessed 5,000 Arab participations. More than 1,500 nomination applications have been received since the launch of the award, which includes 15 categories divided between institutional awards and individual awards that cover all aspects of government work.
The award aims to promote the culture of institutional excellence among government work teams in the Arab countries. It also seeks to provide a positive leadership thinking to adopt the approach of excellence and innovation in a way that enhances the ability of the governments to deal with the tasks assigned to them through continuous development of the work system and its methods.