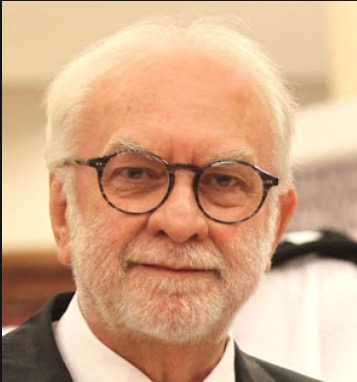 GDN's George Williams retires
TDT | Manama
GDN's Editor-in-Chief George Williams has retired from his position after spending more than four decades in Bahrain's Press industry. In the last 42 years, Williams has played an important role in the growth of the newspaper. He has made major contributions in highlighting Bahrain's landmark achievements while also reporting widely on regional developments.
Williams, who has worked alongside journalists from different countries, stressed that his time in the Kingdom has gifted him many unforgettable memories. "Not many can boast of living 42 years in a job – not a bad shift – and they have been wonderful ones."
Williams was recently honoured by Bahrain Journalists Association (BJA) for his dedication, loyalty, and countless contributions to journalism in Bahrain. "I feel privileged to be honoured by my peers at the BJA and appreciate the good work you are doing in promoting Press freedoms and reforms in Bahrain," Williams said on the occasion.