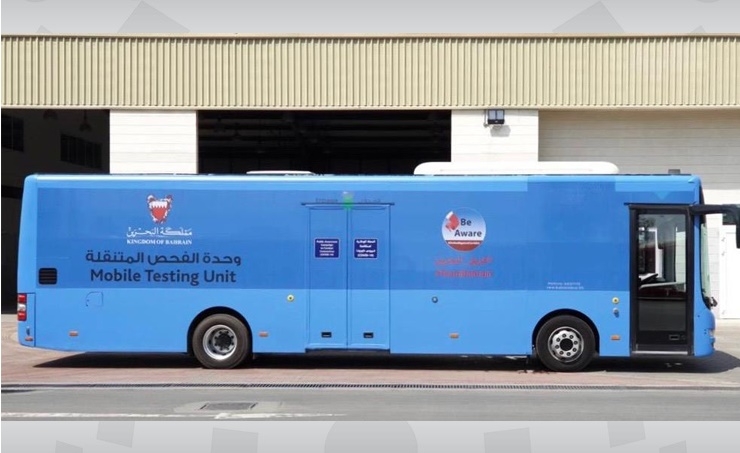 Public transport buses turned into mobile COVID-19 testing units
TDT | Manama
Minister of Transportation and Telecommunications Engineer Kamal bin Ahmed Mohammed affirmed that, in cooperation with the Ministry of Health and Bahrain Public Transport Company, a number of public buses have been turned into mobile testing units for the coronavirus (COVID-19).
The buses have been equipped with medical facilities to support random medical checks in various locations across Bahrain.
This step comes within the ongoing national efforts to curb the spread of COVID-19, being led by His Royal Highness Prince Salman bin Hamad Al Khalifa, Crown Prince, Deputy Supreme Commander and First Deputy Prime Minister. The operations were launched on Thursday, with a specialised medical team consisting of doctors and nurses at the Ministry of Health, in addition to a number of staff to record data. They will continue their random testing daily.