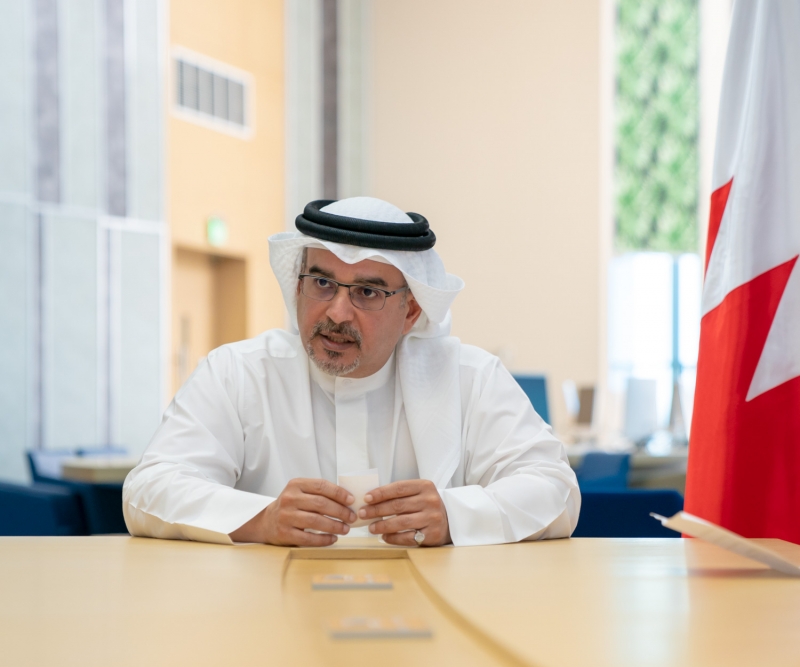 TDT | Manama
His Royal Highness Prince Salman bin Hamad Al Khalifa, the Crown Prince, Deputy Supreme Commander, and First Deputy Prime Minister, yesterday visited the National Task Force for Combating the Coronavirus (COVID-19) Operation Room at the Crown Prince Centre for Training and Medical Research.
HRH the Crown Prince noted that the active support of HM King Hamad has ensured that Bahrain's health sector is able to deliver innovative solutions to global challenges. HRH the Crown Prince expressed his appreciation and support for the ongoing collective efforts to combat the spread of COVID-19, and for ensuring citizens and residents safety. HRH the Crown Prince affirmed that Bahrain will continue to modify its public health prevention measures to keep abreast with international developments, while intensifying efforts to maintain low infection rates. In this regard, HRH the Crown Prince underlined that a strong international response to the spread of COVID-19 forms the foundation of all preventive measures.
Furthermore, HRH stressed that COVID-19 does not discriminate based on race, ethnicity, religion or social class, calling for united efforts to confront the illness. HRH the Crown Prince stressed that through the comprehensive co-ordination of the Executive Authority, Legislative Authority, the private sector, citizens and residents, which together form Team Bahrain, the Kingdom's health system will prevail in the face of the threat posed by COVID-19. Meanwhile, Dr Safa Al Khawaja, Infectious Diseases Consultant and Head of Infection Control at the Ministry of Health, confirmed that Coronavirus (COVID-19) infected returnees from Iran are benefiting from the care they receive while in isolation, and are showing signs of recovery. Dr Safa went on to note that all COVID-19 patients at Ebrahim Khalil Kanoo Community Medical Centre are receiving individual care from a specialised medical team, in line with established global medical protocols.