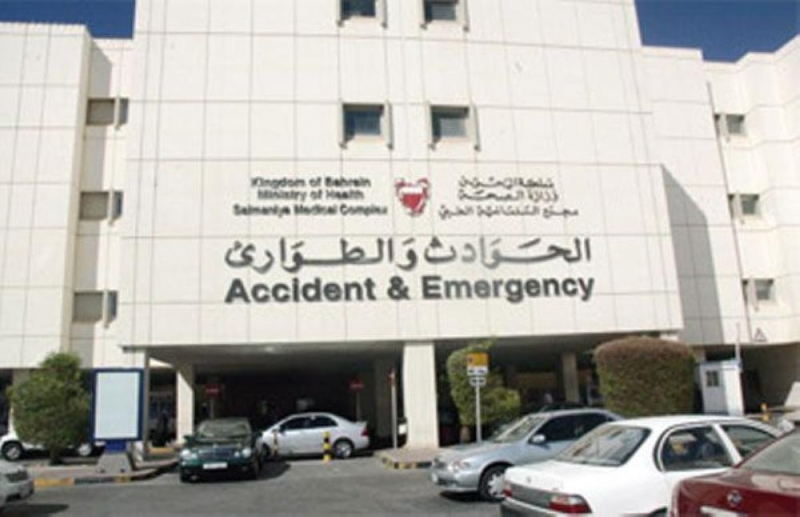 Medical negligence probed
An investigation is underway after a fourmonth-old baby allegedly suffered "burn injuries" following a medical procedure at Salmaniya Medical Complex (SMC). The baby's mother had filed a complaint against the medical staff at SMC, according to sources.
The child's mother Zahraa has urged the authorities to hold people responsible following the incident. She said that medical negligence by the healthcare professional resulted in the issue. She claimed that the staff concealed the error. The Ministry of Health has stated that the incident will be investigated. The ministry issued the statement after a report was published on February 10 in our sister paper Al Ayam.
Medical negligence cases have been taken very seriously in the Kingdom. Tribune recently reported that the High Administrative Court upheld the decision of the National Health Regulatory Authority (NHRA) to suspend a dentist for six months after he allegedly failed to provide necessary treatment to a woman. The latter suffered severe complications and she needed surgical intervention to prevent her teeth from falling, according to Prosecutors. The doctor filed a case against NHRA's disciplinary decision to suspend him for six months following his alleged blunder, which caused his patient to undergo treatment for a longer period.
He pointed out that the patient didn't follow the treatment plan and resorted to another doctor to remove the braces. The court stated in its ruling that the doctor flopped in his endeavour to handle the woman's case and he failed to deal with the complications that arose during the treatment. It pointed out to the NHRA's decision, which was taken unanimously by the probe panel. The Department of Healthcare Professional Regulation manages the registration and licensing, and renewal of licence for all practising health professionals in the Kingdom.