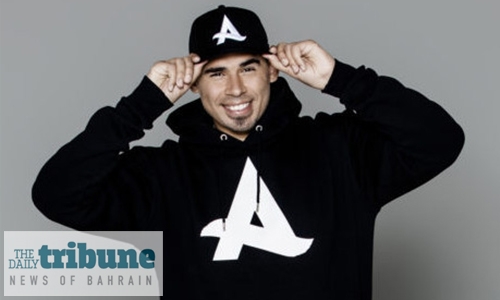 Afrojack to add more colour to F1 festivities
Grammy award-winning DJ and producer Afrojack will be performing live at the Formula 1 Gulf Air Bahrain Grand Prix 2020, which is scheduled to take place March 19 to 22 at Bahrain International Circuit (BIC) in Sakhir. This was announced yesterday at a Press conference hosted by BIC at The Avenues.
Speaking at the event, BIC Chief Executive Shaikh Salman bin Isa Al Khalifa and Gulf Air Deputy Chief Executive Officer Captain Waleed Al Alawi revealed some of the major details of this year's race, which includes Afrojack's concert on the Friday of the Grand Prix weekend.
Shaikh Salman commented: "2020 will mark some major milestones, with the 70th anniversary of both F1 and our partners at Gulf Air. We are truly celebrating in style with Afrojack as our major concert act, together with an amazing mix of other entertainment and racing." Afrojack is only the first artist to be announced for the highly anticipated Formula 1 event.
All ticket-holders to the Grand Prix will be able to attend his concert at no extra cost. Other artists performing will be announced by BIC soon.
Tickets now available
Tickets to this year's Bahrain Grand Prix have already been selling fast and they are currently still available with up to 15 per cent off under BIC's Early Bird promotion. This offer is available for a limited period only and it is the last chance for fans to get Grand Prix tickets at reduced prices.
Tickets can be bought online at BIC's official website www.bahraingp.com, by calling the BIC Hotline on +973-17450000, or at BIC's City Centre Bahrain stand located on the ground floor near gate number three in the West Court. The 15pc price reduction covers fourday tickets on seating along BIC's Main Grandstand.
A Main Grandstand seat now costs BD127.5 instead of its original price of BD150. Aside from this, there are also 10pc discounts on four-day tickets to the Batelco Grandstand, Turn One Grandstand, University Grandstands and Victory Grandstands.
A Batelco Grandstand ticket for all four days now costs BD108, down from its original price of BD120. There are also Batelco Grandstand tickets for only Saturday and Sunday, priced at BD90 apiece, down from the original cost of BD100; and also for Friday-only tickets at BD54 each, reduced from BD60.
Furthermore, a fourday ticket to the Turn One Grandstand now costs BD90, reduced from its original price of BD100; whereas University and Victory Grandstand tickets costs BD54 apiece, down from their original price of BD60.