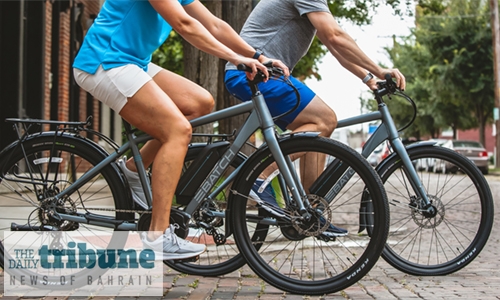 Registration plan for bicycles
Bicycles should be registered with a 'registration number' just like cars and bikes, according to a recent proposal. The proposal by Head of the Northern Municipal Council, Ahmed Al Kooheji states that due to the large number of accidents involving bicycles, registration numbers must be made compulsory for bicycles.
He said that there have been many bicycle related accidents, which has led to fatalities, which persuaded him to submit the proposal. Mr Al Kooheji said that an annual fee of BD5 should also be enforced on bicycles. He pointed out that two bicycle riders died recently in two separate accidents in Budaiya last month.
However, the proposal received a lot of negative feedback and criticism on social media. "The proposal is impractical, there is no need for registration records for bicycles. This is something that the General Directorate of Traffic should be studying instead of the municipal council," a netizen commented.
Last month, a 13-yearold Bahraini cyclist died after being hit by a vehicle driven by a 19-year-old motorist. Another fatal accident took place last month as a 32-year-old Bangladeshi cyclist Sapon Nurujjaman was hit by a car.