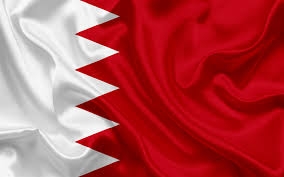 Bahrain welcomes final communique of Berlin Conference on Libya
Bahrain has welcomed the final communique of Berlin Conference on Libya, held in Germany.
The participants during the conference agreed on a comprehensive plan to settle the crisis in Libya, pledged not to interfere in Libyan internal affairs and wok towards the disarmament of armed groups, among other binding results and commitments that represent an important step toward the achievement of a comprehensive political settlement.
The Kingdom praised Germany's role and the keenness of the participating countries in restoring security and stability to Libya.
Bahrain expressed its aspiration for greater efforts and work in accordance with the Skhirat Agreement that was concluded in 2015 in Morocco.
The agreement is the political framework that is accepted by the international community and all parties in Libya, making it a solid basis for resolving the crisis in a way that fulfills the aspirations of the Libyan people in security and stability.
It preserves the safety and territorial integrity of Libya and leads to the elimination of violence, extremism and terrorism in all its forms.