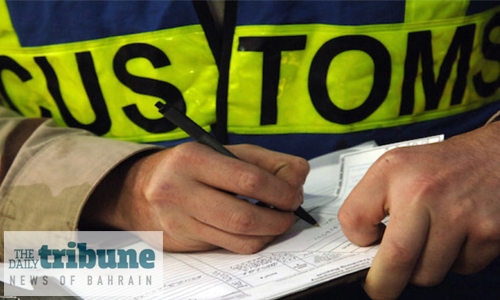 Customs duty evasion: Two get jail, BD14,250 fine
The Fourth High Criminal yesterday awarded a fiveyear jail term to an official in the Interior Ministry's Customs Affairs and another in connection with BD14,250 customs duty evasion.
The court also ordered them to pay a fine of BD14,250 each. One of the defendant, a customs official, was charged with illegally exempting the second defendant from paying a BD14,250 duty towards shipping vape juice (e-Cigarette juice) into the Kingdom.
Explaining the judgment, Chief Prosecutor Mohammed Jamal Sultan said the Public Prosecution was notified about the incident by the Customs Affairs. Public Prosecution immediately heard witnesses' testimonies and interrogated the defendants, before referring them to court for trial.