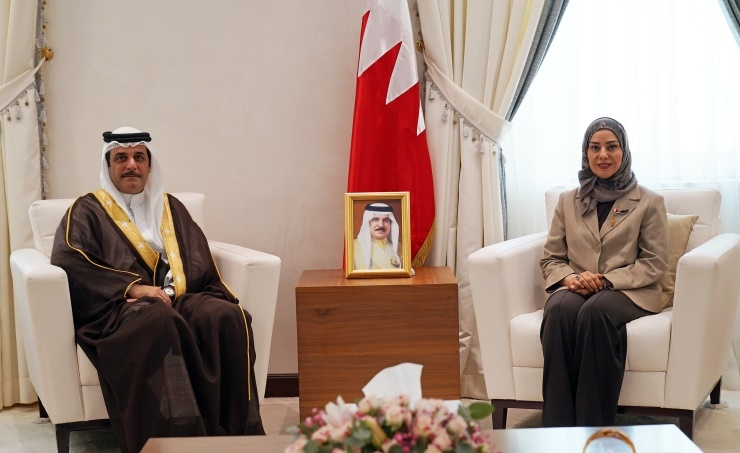 Speaker: National Action Charter established democratic institutional work rules
Speaker of the Council of Representatives, Fawzia bint Abdulla Zainal, has lauded the remarkable progress made by the kingdom in the democratic institutional work, established by the National Action Charter, through civilisational and constitutional practices aimed at strengthening the pillars of the state of law and institutions, under the comprehensive development process spearheaded by His Majesty King Hamad bin Isa Al Khalifa.
She stressed the constant keenness of the Council of Representatives to communicate with all civil society organisations and political societies to be informed about their visions and suggestions, as well as to support their work to attain more achievements that benefit the nation and the citizens.
The speaker made the statements while meeting here today the representatives of political society in Bahrain, with whom she discussed a number of topics relating to supporting their work, as well as enhancing political development in the kingdom.