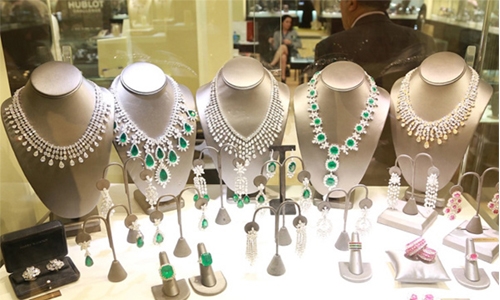 Jewellery Arabia opens today
Under the patronage of His Royal Highness Prime Minister Prince Khalifa bin Salman Al Khalifa, the Jewellery Arabia 2019 will open tomorrow at the Bahrain International Exhibition and Convention Centre (BIECC).
More than 561 exhibitors from 36 countries are taking part in the 28th edition, which is considered one of the most important show for jewellery and luxury watches in the Middle East.
The five-day exhibition, which runs until Saturday, showcases wide collections of luxurious jewellery and high-end watches, in addition to precious stones and gems, and luxury accessories.