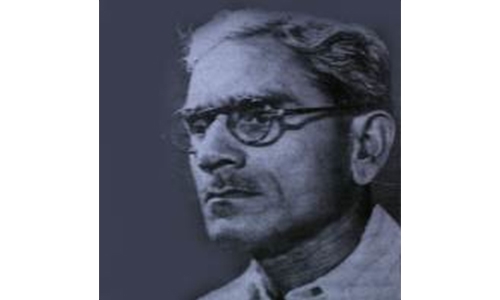 Majlis Fakhre Bahrain to hold seminar on renowned Urdu poet
A two-day national seminar dedicated to an unsung hero of Urdu poetry and journalism, Pt Harichand Akhtar, will be held at Maulana Azad National Urdu University (MANUU) in Hyderabad on 30th and 31st of October, 2019. The seminar is being organised by Majlis Fakhre Bahrain a literary and cultural society patronised by Shakeel Ahmed Sabrahdi, Chairman Shakeel Group of Companies, a well-known businessman in Bahrain, and IDEA Communication in collaboration with MANUU.
Around 35 academics of reputed institutions and Hindi-Urdu scholars are expected to participate and present their research papers. Three renowned figures will also be honoured for their contributions in promotion of Urdu and national integration. The seminar is part of an annual series of felicitating Indian literary figures.
Lovers of Urdu and Hindi poetry will come together in February 2020 to celebrate Pt Harichand Akhtar at an International Kavi Sammelan and Mushaira (poetry recital session) in Bahrain organised by Majlis Fakhre Bahrain.