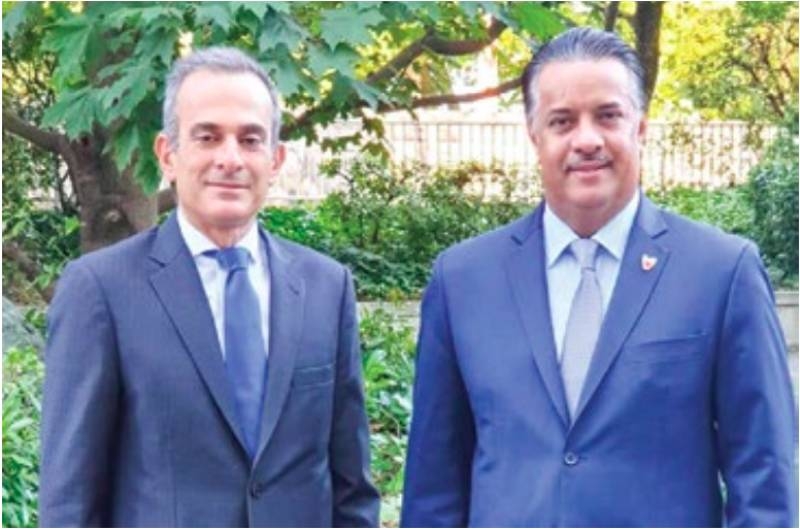 Kingdom, a role model for 'respecting human rights'
Assistant Foreign Minister, Abdullah Al Dosari, yesterday stressed that the Kingdom, under the reform approach of His Majesty King Hamad bin Isa Al Khalifa, has become a leading regional and international model in respecting human rights and fundamental freedoms, consolidating the values of patriotism and tolerance, and creating a legislative and regulatory environment to push forward the comprehensive and sustainable development process.
This came on the sidelines of the 42nd session of the United Nations Human Rights Council in Geneva, where the Assistant Foreign Minister met with the Director of Multilateral Diplomacy at the UN Institute for Training and Research (UNITAR), Rabea Al Haddad. The Assistant Foreign Minister discussed the development of training programs and educational curricula as well as raising awareness on human rights values and principles. He also hailed the programmes and activities of UNITAR in this regard.
The Assistant Foreign Minister affirmed the Kingdom's keenness to strengthen its partnership with UNITAR in order to develop educational programmes and services, consolidating the values of patriotism, tolerance, and peace for the protection of rights and freedoms in accordance with international human rights conventions.
In this regard, he pointed out that the "Mohammed bin Mubarak Al Khalifa Academy for Diplomatic Studies", under the directives of the Minister of Foreign Affairs, Shaikh Khalid bin Ahmed bin Mohammed Al Khalifa, is seeking to strengthen co-operation and exchange experiences with international institutions to introduce courses that focus on developing the staff of the diplomatic and consular corps.