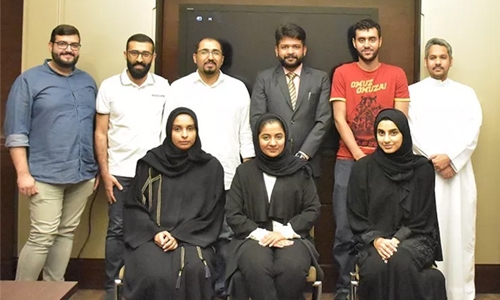 Thinksmart announces graduates of ITIL foundation training
ThinkSmart for Development and Training, an official PEOPLECERT Accredited Training Organization, has conducted another batch of ITIL Foundation Training. As a PEOPLECERT partner, ThinkSmart offers its customers ITIL Trainings of the highest quality standards, best of the Trainers and through a simple and quick examination administration.
ThinkSmart's CEO, Ahmed ALHujairy said in a statement "With this training, ThinkSmart is strengthening its commitment towards world standard quality trainings to people of Bahrain and are happy to help you evaluate your IT Service Management needs and offer you trainings and additional services or products that will further add value to your business and help you grow."
ITIL Foundation is suitable for individuals who require a basic understanding of the ITIL framework and how it may be used to enhance the quality of IT service management within an organization. The certification also applies to IT professionals who work within an organization that has adopted ITIL and so need to be aware of and contribute to the overall service improvement programme.