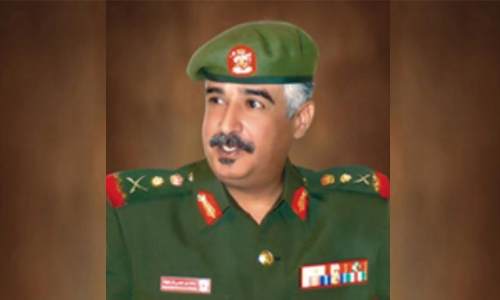 National Guard Commander promoted to General rank
His Majesty King Hamad bin Isa Al Khalifa yesterday issued Royal Order 2/2019, promoting the National Guard Commander, Lieutenant-General Shaikh Mohammed bin Isa bin Salman Al Khalifa, to the rank of General. The promotion marks the National Guard Day, and the 22nd Anniversary of the National Guard.
Thanking His Majesty, the National Guard Commander took pride in the royal order on his promotion to the rank of General, reiterating allegiance to HM the King and commitment to exert utmost efforts to implement his national duties in the interest of the homeland in conformity with the royal directives to promote the reform and development march.
He highlighted that the royal honour forms a further impetus for bringing out more modernisation and development to the National Guard military system for the protection of the homeland.