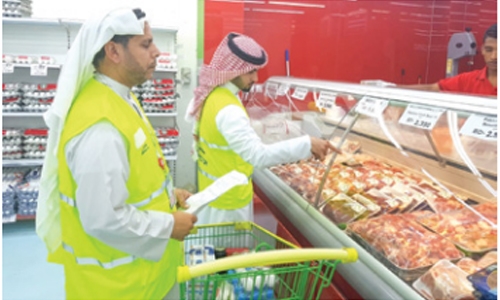 Ministry receives 224 VAT related complaints
The Ministry of Industry, Commerce and Tourism (MOICT) yesterday confirmed that it has responded to a total of 224 VAT related complaints in addition to more than 1,130 VAT inquiries, since its induction on January 1st, 2019. The Ministry's 'Companies Control' and 'Consumer Protection' directorates have successfully inspected more than 430 vendors across the Kingdom to ensure the correct application of the VAT.
The Ministry is committed to continue monitoring the movement of all goods and service in accordance with the newly published list of basic food items that are not subject to VAT, it said in a press release issued. "All sales outlets are required to comply with the Kingdom's VAT Law and its executive regulations." Consumers can report violations by calling 80008001, the ministry added.
The Central Bank of Bahrain (CBB) on Saturday reiterated its commitment to continue monitoring all financial institutions to ensure the correct implementation of Value Added Tax (VAT). Interest payments on loans, deposits, currencies trading, issue or transfer of ownership of securities (equities or debt), and life insurance and reinsurance contracts are not subjected to VAT, the CBB highlighted. As many as 94 goods and services have been exempted from VAT, according to authorities.