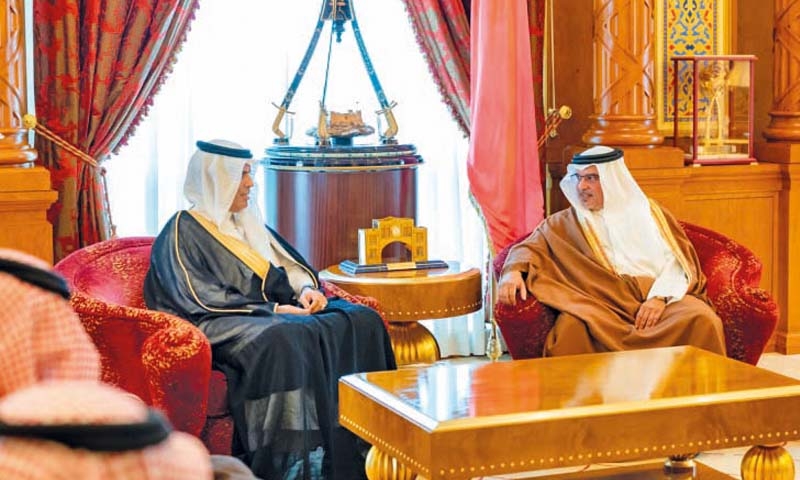 Infrastructure developments key to improving living standards: CP
Manama : His Royal Highness Prince Salman bin Hamad Al Khalifa yesterday hailed the longstanding ties between Bahrain and Saudi Arabia highlighting the Gulf Railway project as a new step forward in advancing shared economic and strategic interests.
"The role the infrastructure and logistical advancements play in further improving living standards and public services for citizens are visible in the substantial number of ongoing development projects across the region," HRH Prince Salman said. This came as the Crown Prince, Deputy Supreme Commander and First Deputy Prime Minister received here yesterday Dr Nabil bin Mohammed Al Amoudi, the Saudi Arabia's Minister of Transport at Gudaibiya Palace.
Kamal Ahmed, the Minister of Transportation and Telecommunications, Dr Rumaih Mohammed Al-Rumaih, the President of the Saudi Railways Organisation and other Saudi representatives from the logistics and transportation sectors were present. During the meeting, HRH the Crown Prince went on to emphasise the important role the logistics and transportation sectors play in advancing sustainable development and connectivity in both countries.
Prince Salman also highlighted the role King Hamad Causeway in advancing the longstanding ties between Bahrain and Saudi Arabia which are underpinned by a joint commitment to advance collaboration at all levels.