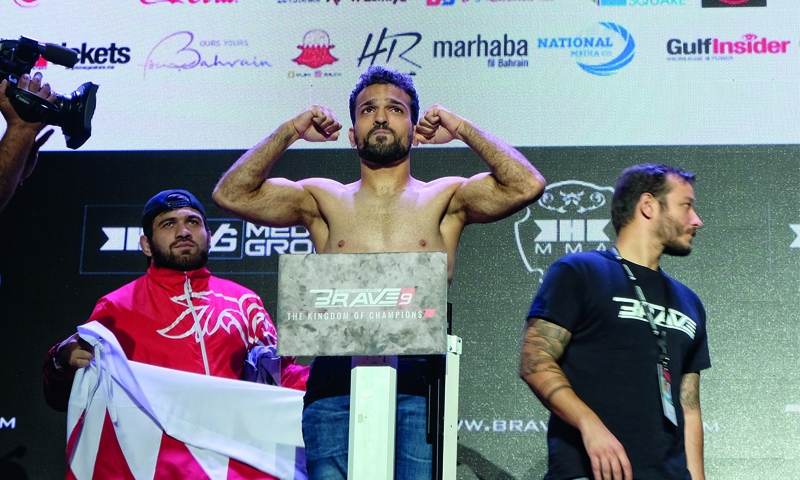 Bahraini athlete to compete Police Officer in UAE
Manama : Hamza Kooheji will face the veteran Police Officer from Philippines, Crisanto Pitpitunge at Brave 16 hosted at the Mubadala Arena in Abu Dhabi, UAE on 21st September. This marks the first time a Bahraini Mixed martial artist is competing against a mixed martial artist who also have a professionally trained in combat situations. Pitpitunge is the first fighter from Philippines to have signed with Brave Combat Federation.
However his debut with the promotion was delayed due to an injury. Training at Team Lakay in Philippines which is among the best fight teams in Asia, Pitpitunge poses a huge risk and overwhelming odds against the Bahraini fighter. Hamza Kooheji is the most experienced Bahraini mixed martial artist and the only truly global Bahraini influencer who was covered by global media. The fight between the two icons are closely followed by the media in the Middle East and South East Asia.
"I have not taken rest even for a single day after Brave 12 in Indonesia. I continued my training the next morning and each day I had been preparing for this. Not at all concerned if my opponent is tough or dangerous or how good his fight team is. I am fighting for the Kingdom of Bahrain and for our leader HH Shaikh Khalid bin Hamad Al Khalifa representing KHK MMA fight team. Inshallah, I am confident that I will bring victory to the Kingdom of Bahrain", said an emotional Hamza Kooheji.