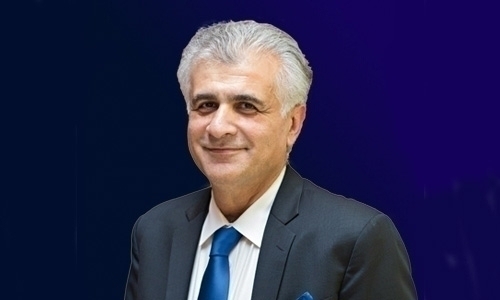 The principle of Business Continuity (BC) has been created in order to ensure that business and operation would go on normally during any disaster. And it is defined as the capability of the organization to continue delivery of products or services at acceptable predefined levels following a disruptive incident. This involves defining critical processes and procedures that are required to continue operating the core business functions during and after a disaster.
Business continuity is fast evolving to become a critical and strategic decision for any organisation. The bigger the organisation, the bigger is the requirement for business continuity. Previously the organisations were not providing enough time and effort in planning for the extended disruptions due to misconceptions that either they will never face any disaster or if they ever face any disaster they will be able to recover the damages trough comprehensive insurance covers.
The reason why the insurance cover is not adequate is that the insurance is normally covered for the physical (tangible) assets which have a book (dollar) value, while the biggest asset of any organisation is its business processes and frameworks. These business processes are generally developed and tuned over a period of many years and is not something which can be brought off-the-shelve.
Transportation in general and airlines in particular is a unique sector with a specialized set of requirements, challenges and opportunities. Business continuity in airline sector is a concept which is generally overlooked by the airline managements.
An airline's business processes are generally segregated in different business units, namely Operations, Sales, Technical, Finance and Administration. These units are then further divided into sub units and further. Based on the business model of the airlines, some of these units can be centralized in central business units or these can be segregated into geographically distant locations.
All airlines, based on their business models, market requirements, customer expectations and management's direction, devise and implement business processes to facilitate their objectives of the decision making, maintaining and consolidating market share, earning better dividends for the stake holders and consolidating customer reputation. These processes are specific to each airline, and the maturity, stability and availability of these processes are directly proportional to the successful working of the airline and achieving its objectives. These processes can either be automated (technology-driven) or manual. These processes controls managed by information technology tools and practices are generally considered to be more fast, secure, accurate, resilient and cost effective.
And as we have seen above, with the age of information technology and automation, the business operations of the airline have been simplified, enhanced, automated and optimized with IT solutions. Now it is unthinkable to live without IT in the daily lives of the airline. These IT solutions have penetrated every aspect of the operations and impacted every process within the airline. And as a result, because of this reliance, any disruption or outage to those IT solutions could have dire consequences, financial loss, major disruption to the operations, including grounding aircrafts, delaying flights and passengers, safety risks and international regulations violations. However, it is important to assess the criticality of each IT solution on operations (depending on the business process and business area in which the IT solution is involved). Accordingly, the proper and relevant business continuity plans has to be put in place for each business process. It is important to realize that business continuity plans will differ widely from process to process, area to area and airline to airline. Some plans will contain going back to manual work and paper-based approaches, while others will depend on services hosted in mirrored locations, possibly geographically distributed.