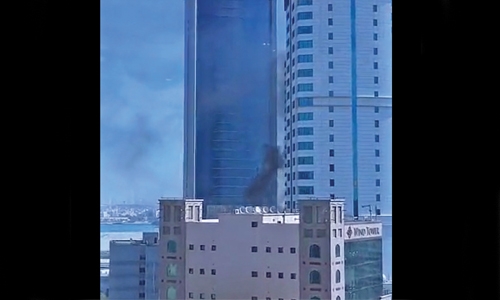 Fire hits high-rise building in Bahrain
Manama : A fire broke out in a multi-storey building in the Capital at around 1:00 pm yesterday.
"The fire broke out at one of the hotels in the Capital yesterday afternoon. The cause of the fire is still unknown but the civil defence team swiftly reached the scene and controlled the fire. Furthermore, no casualties were reported," a source said.
DT News did approach the hotel for a comment but they declined to give one.
Ministry of Interior confirmed the following incident and stated on their social media, "Civil defence extinguished a minor fire in a multi-storey building in Manama."