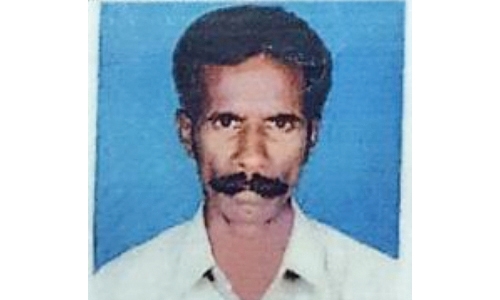 Sigh of relief for stranded Indian expat
Manama : The Indian expatriate who has been living illegally in Bahrain for the past two years after his Saudi sponsor stranded him in the Kingdom will soon be repatriated.
According to sources, an official from the Indian Embassy in Jeddah was in touch with the Indian expatriate and the Indian embassy in Bahrain is working towards sending him back to his home country.
"The Indian embassy in Bahrain is working towards sending Udair Karuppaiah back to his home country within a month after settling his outstanding dues," said the source to DT News.
"I really want to thank everyone who has helped me to get out of the miserable situation I am in. The embassy personnel spoke to me and they assured me that they will help me to get back home," said Karuppaiah.
DT News on Tuesday reported the sad plight of Udair Karuppaiah, an Indian citizen, who came to Saudi Arabia seven years ago and worked as a labourer before being stranded by his Saudi sponsor.
Karuppaiah was brought on a visit visa to Bahrain by his Saudi sponsor in 2015, and since then he has been stranded in Bahrain at the sponsor's villa without any money or food.