Manama : Art can be used as a weapon to combat terrorism and violence, artists and peace activists said yesterday.
It can also contribute to the fight against extremism by inspiring people towards peace, according to some of the top artists from the Middle East and North Africa Region.
The artists were in Bahrain to donate their artworks to International Peace Institute for the Middle East and North Africa (IPI, MENA), which organised an exhibition 'Art for Peace' yesterday at its premises in Manama. All of the paintings at the exhibition was aimed at promoting peace.
Artistic compositions by contemporary artists including Mayasa Al Sowaidi, Zakeya Zada, Dawiya Ebrahim, Thajba Najeeb, Wedad Al Bakr, Ali Almahmeed, Abbas Almosawi, Abderrazak Hamouda, and Ebrahim Busaad were showcased at the event.
"You have to have inner peace to spread peace to others. Artistic ability is a talent and a gift from God, and when you channel this talent towards you it becomes very powerful," Saudi artist AlBakr said.
The event was inaugurated by Nejib Friji, Director of IPI, MENA, Al Bakr and Zada in a ribbon cutting ceremony. The exhibition attendees included diplomats, senior officials, regional artists, media representatives and several others.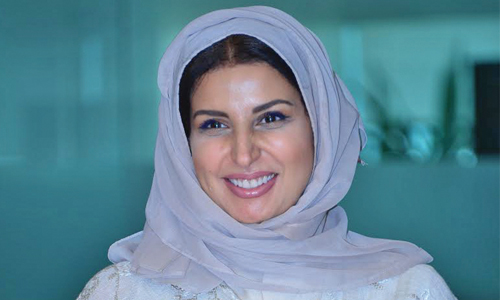 "We are always surrounded by the news of doom and gloom in the media, so I felt that I need to do something to spread positivity. Art is a form that has no language, religion or race. When a piece of art hangs in the wall, it persuades the viewer to admire it and it touches them. Art is the language without language, we can understand each other through art regardless of where you are from. The time that we are living in, with the social media and the technology available, art can play an enormous role in bringing people together"
Wedad Al Bakr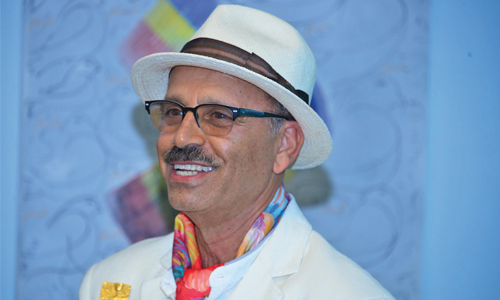 "I would encourage every artist to work towards peace and inspire peace. It is very much needed at this time with all the wars and conflicts going on. Artists should guide the children towards peace"
Abbas Almosawi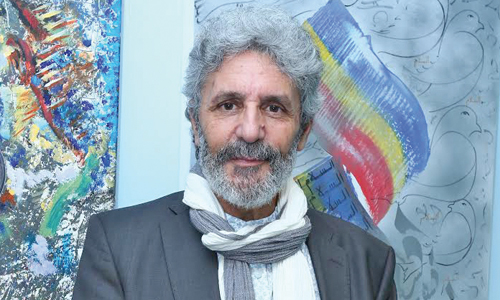 "What can an artist do? He has no money, power or guns, so what can he do? He still has a role and I believe art is an arm for peace. Art is very open, it is up-to the viewer to perceive what he understands. It is better to let the viewers decide what they want to understand from the art"
Abderrazak Hamouda