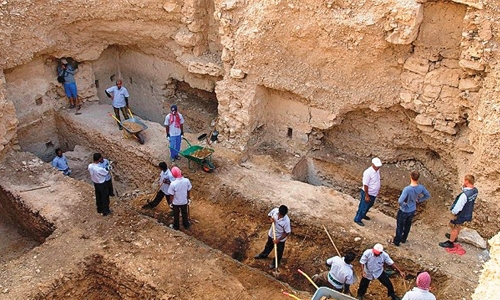 BACA to unearth new clues to old civilization
Manama : A number of major excavations to uncover more details of the Dilmun civilization and the Tylos era will proceed during this year, informed Bahrain Authority for Culture and Antiquities yesterday.
Announcing its calendar for 2017, a year that have been branded as 'Our Year of Archaeology ', a BACA official said that a number of excavations and other significant projects will take place this year.
As part of the Bahrain 'Wadi as Sail' archaeological project, researchers will excavate three or four burial mounds to undertake a palaeo-environmental research and survey at the site of Wadi as Sail, in Riffa.
Another major excavation will be in A'ali, directed by Steffen Laursen, which will excavate the royal mounds of A'ali and this could reveal further details of the chronology of the Royal Dynasty.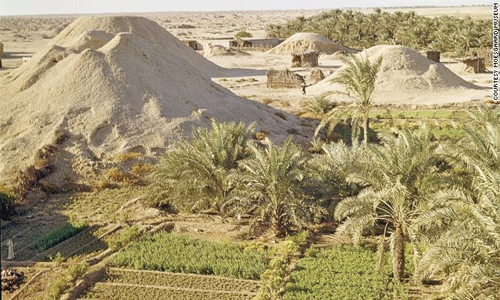 "The BACA has signed agreements with internationally renowned institutions to conduct archaeological excavations, in joint operation with qualified Bahraini archaeologists. These joint projects can develop archaeological research, and offer training and learning opportunities to Bahraini students," BACA stated.
Apart from excavations, BACA will be working on other projects including 3D documentation of Al Khamis mosque, transporting the Bahrain pavilion of the Expo Milano 2015 to Muharraq and completing rehabilitation of old customs house building, one of the oldest structures of Bal Al Bahrain area.
Regarding the rehabilitation of old customs house building, the BACA stated, "The final phase of rehabilitation of the building is set to be completed at the end of 2017. Designed by Studio Anne Holtrop, the rehabilitation will enhance the building's original features that were uncovered during the conservation works led by BACA, while accommodating the needs of the Manama Post Office. The post office will again be housed in this historic building."