Nakhool's journey to discover Bahrain
Manama : From the first week of the Bahrain Summer Festival, the Nakhool tent by the Bahrain National Museum has been hosting educational and entertainment activities for families.
The fantastic experience is not only limited to the tent, but 'Nakhool's journey to discover Bahrain' programme is bringing participants to the most prominent cultural and heritage sites, art galleries and more, with the active participation of eight distinctive competent guides who are volunteers from the University of Bahrain.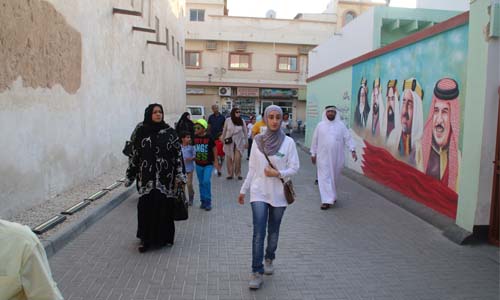 The trip starts from the city of Muharraq, passing through Manama and then reaching Riffa, from 4.30pm to 6.30pm.
This tour is an opportunity for everyone to get to know the most important sites that have shaped Bahrain's civilisation and heritage, in addition to the fun atmosphere that will be growing until the end of the Summer Festival.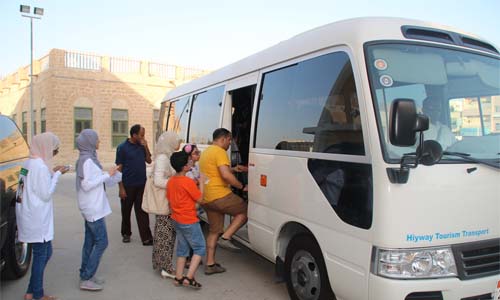 The first week of the programme, which began on July 9 and ending today, gives participants the opportunity to get acquainted with sites like Al Hidaya Al Khalifa School, Shaikh Isa bin Ali House, Bu Saad Art Gallery, Shaikh Salman bin Hamed House, Hind Gallery and Arad Fort.
The second week of the trip will be held from July 16 to 21. It will cover important sites in Manama including Bab Al Bahrain, Al Fateh Mosque, Post Office Building, Bahrain National Museum, Al Riwaq and Isa Cultural Centre.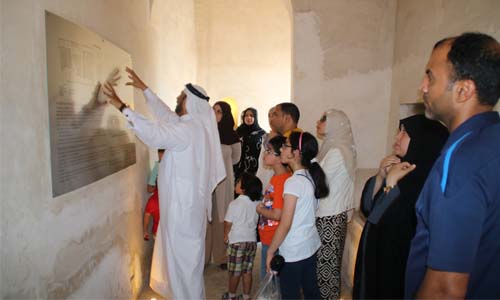 The tour's third-week, which will span from July 23 to 28, will cover sites such as Qal'at Al Bahrain and its Museum, Bar Bar Temple and Abbas Al Mosawi Gallery.
And the final week, from July 30 to August 4, will explore A'ali Pottery, Riffa Fort, Mohsen Gallery and Salman Cultural Centre.