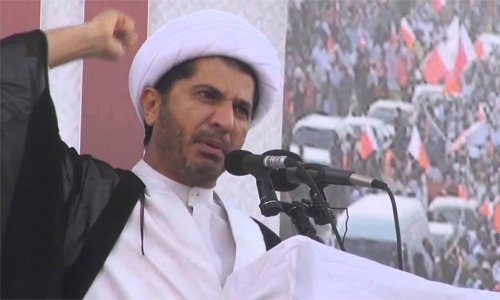 MoFA backs Ali Salman sentencing
Manama : The Ministry of Foreign Affairs reiterated that the sentence handed down to Ali Salman on May 30 follows convictions of inciting violence and hatred.
"Ali Salman was found guilty of using hate speech and inciting violence against Bahraini police during public speeches. The charges were wholly unrelated to any political views Ali Salman may hold," the statement said.
The statement added that Ali Salman's sentencing followed an independent and transparent trial, attended by numerous observers.