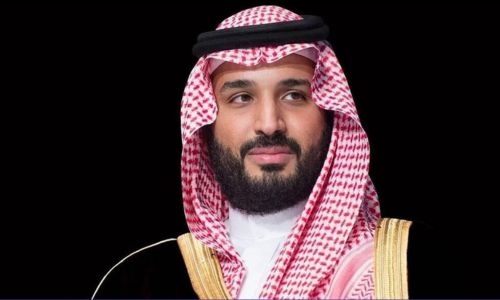 Saudi Crown Prince launches master plan for Souda Summits project
TDT | Agencies
The Daily Tribune – www.newsofbahrain.com
Prince Mohammed bin Salman bin Abdulaziz Al Saud, Crown Prince of Saudi Arabia, Prime Minister and Chairman of the Board of Directors of Al Soudah Development Company, launched the master plan for the development of Soudah and parts of Rijal Almaa, under the name "Soudah Summits", which aims to develop a luxury tourist mountain destination.
This destination is located on the highest peak in the Kingdom of Saudi Arabia at an altitude of up to 3015 meters above sea level, in a unique natural and cultural environment in the Asir region in the southwest of the Kingdom in line with the efforts of the Public Investment Fund in empowering promising vital sectors and supporting the development strategy of the Asir region "Qimam and Sheem".
The Crown Prince and Chairman of the Board of Directors of Al Soudah Development Company stressed that the Soudah summits will reflect the new face of luxury mountain tourism by providing an unprecedented living experience, and the project will contribute to achieving the goals of Saudi Vision 2030, developing the tourism and entertainment sector, and supporting economic growth by contributing to increasing the cumulative GDP by more than 29 billion riyals, and providing thousands of jobs directly and indirectly.
The Crown Prince said: "The master plan confirms our endeavor to activate global efforts to preserve the environment and natural and heritage resources and preserve them for future generations, in a way that contributes to diversifying sources of income and building an economy that attracts international and local investments," quoting the Saudi Press Agency (SPA).
He added: "The Soudah Peaks project will add quality to the tourism sector and highlight the cultural aspect in the Kingdom of Saudi Arabia, and will contribute to making the Kingdom a global tourist destination, and the world will have the opportunity to explore the beauty of Soudah Peaks and learn about its unique heritage, authentic culture and hospitable society, and have unforgettable experiences in the lap of nature and on board the clouds."