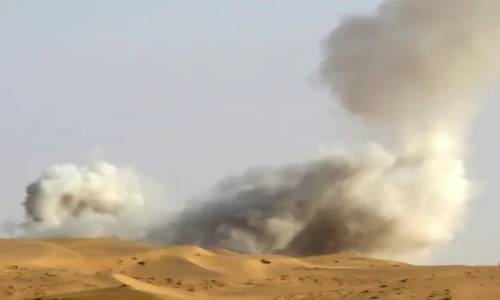 Arab Coalition strikes kill 150 Houthis, destroy 22 military vehicles in Yemen
Al Arabiya | Marib
The Daily Tribune – www.newsofbahrain.com
The Arab Coalition carried out targeted military strikes against the Iran-backed Houthi militia in the Yemeni city of Marib, killing 250 "terrorists" and destroying 22 military vehicles, the coalition said in a statement carried by the official Saudi Press Agency (SPA).
The attack took place over 24 hours and involved 36 different targets, SPA added. Simultaneously, the Arab Coalition also held military operations on 12 targets in the Yemeni town of al-Bayda, eliminating "80 terrorist elements" and seven military vehicles.
Yemen's Iran-backed Houthis launched dozens of cross-border attacks on Saudi Arabia throughout 2021. The Arab Coalition has been carrying out attacks against legitimate military Houthi targets in Yemen in recent months, warning civilians to not approach or gather around the targeted sites beforehand.