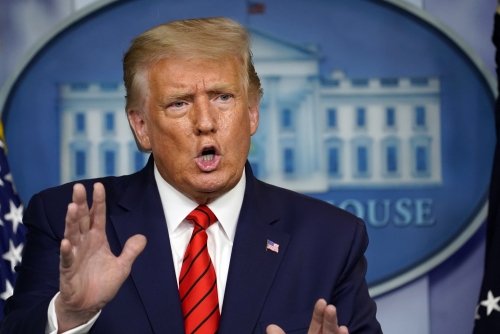 Trump 'may leave country' if he loses election
Agencies
At a campaign rally in Georgia Friday night, US President Donald Trump said he would have to leave the country if he loses the election.
"Could you imagine if I lose – my whole life, what am I going to do?" he told the roaring crowd.
"I'm going to say I lost to the worst candidate in the history of politics. I'm not going to feel so good – maybe I'll have to leave the country."
Earlier, just over two weeks since Trump contracted coronavirus, a beaming state Rep Vernon Jones crowd-surfed before the president took the stage.
Few of the attendees there were wearing masks – and Jones wasn't wearing one either.
In one photo, people could be seen putting their hands on him and in one picture, all of them were without masks.