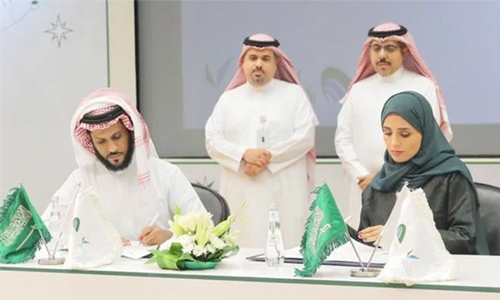 Saudi science city accelerator produces 20 tech innovations
King Abdulaziz City for Science and Technology (KACST), represented by the Badir Programme for Technology Incubators and Accelerators, has organised a graduation ceremony in Riyadh to celebrate 20 technological innovations produced by the second inventions transfer accelerator for 2019.
The accelerator aims to activate patents across a variety of services aimed at speeding up the implementation, development and marketing of inventions to within a maximum of six months. The graduation ceremony was attended by Dr Fawzan Al Fawzan, deputy general supervisor for innovation and manufacturing at KACST, Esam Al Thukair, vice governor of entrepreneurship advancement at the General Authority for Small and Medium Enterprises (Monshaat) and Mohammed Al Huzaimi, director of shared services at Badir.
The ceremony featured a documentary about the second accelerator and its intensive six month training and orientation program, in addition to presentations for the graduating startups. An exhibition accompanied the ceremony for the entrepreneurs to present their innovations, projects and plans to investors and attendees.