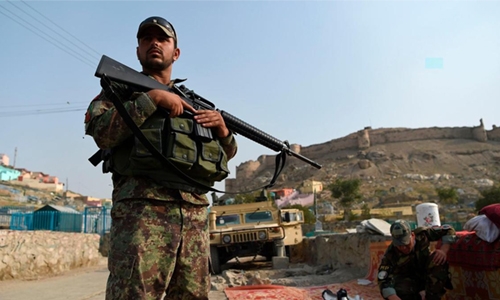 Afghan govt seeks guarantees from US
The US is preparing an agreement with the Afghan government to reassure Kabul that an American peace deal with the Taliban will not result in the insurgent group reclaiming power in Afghanistan once foreign troops withdraw. Kabul is seeking continued US support for Afghan security forces, and for some American forces to remain in Afghanistan to fight other insurgent groups, including ISIS.
Key points of the proposed agreement, under negotiation as the US seeks a separate deal with the Taliban to end the 18- year war, were exclusively shared with The National by sources close to the Afghan government. "The US agreement with the Taliban will not mean that there will be a Talibanisation of Afghanistan, but it will indicate a start to the intra-Afghan dialogue," said a source close to the Afghan government who spoke on condition of anonymity, as he was not authorised to brief media.
Despite ongoing talks with the US, the Taliban has so far refused to negotiate with the Afghan government, which it considers a puppet regime. After nearly 18 years of war, the Taliban insurgency is by some measures more powerful than at any time since the US invasion.