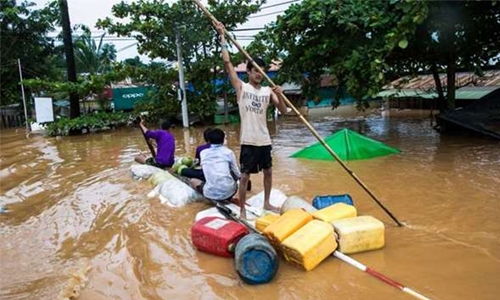 Myanmar troops help flood rescue after landslide kills 51
Myanmar troops deployed to flood-hit parts of the country on Sunday to help with relief efforts after rising waters left thousands stranded and the death toll from a landslide jumped to 51.
Every year monsoon rains hammer Myanmar and other countries across Southeast Asia, submerging homes, displacing residents and triggering landslides. But this year's deluge has tested the government's ability to respond after a fatal landslide on Friday in southeastern Mon state was followed by heavy flooding that reached the roofs of houses and the tops of street signs in nearby towns.
Hundreds of emergency response workers were still pulling victims out of the muddy wreckage in Paung township on Sunday. "Three more dead bodies were found at 11:50 am. The total death toll has reached 51 people," the Myanmar fire services department said on its Facebook page.