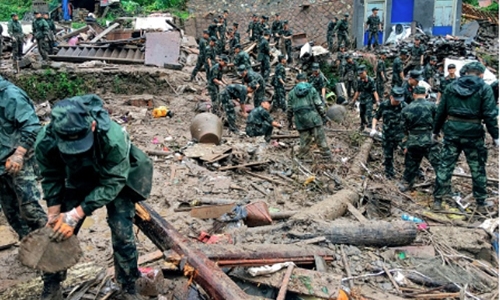 Typhoon Lekima death toll in eastern China rises to 32
The death toll from Typhoon Lekima rose to 32 in eastern China, local authorities said Sunday, as rescue teams worked to find more than a dozen people still missing after the storm triggered a landslide and forced the evacuation of more than a million residents. The monster storm hit Wenling city early Saturday, packing winds of nearly 190 kilometres per hour (120 miles per hour) and generating waves several metres high along the coast.
At least 18 people were killed in a landslide triggered by torrential downpours in the municipality of Wenzhou, around 400 kilometres (250 miles) south of Shanghai, national broadcaster CCTV said Saturday. A further 14 deaths were announced Sunday, but it was unclear if they were from the same incident. Sixteen people were still missing, according to Zhejiang provincial authorities.