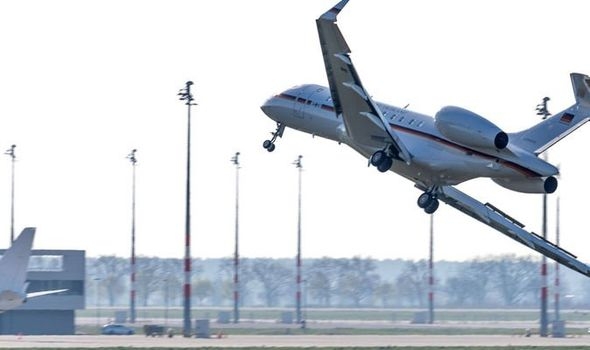 German plane crash lands, disrupts airport traffic
A German government plane crash-landed on Tuesday, briefly disrupting traffic at Berlin's Schoenefeld airport, in the latest of a series of technical faults to plague the official fleet.
No passengers were onboard the Luftwaffe's Global 5000 jet, but the crew was being examined by doctors for injuries, a spokesman for the airforce told AFP. The aircraft experienced technical problems soon after takeoff and then had serious trouble landing at the Berlin airport.
"The aircraft took off from Schoenefeld for a so-called functional flight, which takes place regularly after maintenance work, and during the flight, there was a malfunction, forcing the aircraft to turn back," said the spokesman. "The jet touched the ground with both wings and a controlled landing was no longer possible."
The runway was briefly closed while the plane was towed away, leading to the disruption of dozens of flights. After the incident, Schoenefeld announced at 0730 GMT that flight schedules had been suspended and approaching planes were diverted to Berlin's other airport, Tegel, northwest of the city center.