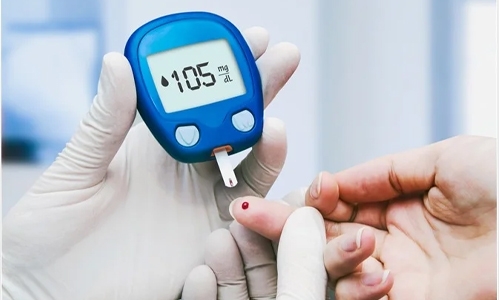 Access to care for people with Diabetes
By Dr Wiam Hussein, Consultant – Endocrinology
World Diabetes Day is the global awareness campaign focusing on diabetes mellitus and is held on 14th November each year to raise awareness about a significant disease affecting many people's lives with an impact on health and wellbeing while examining ways for effective strategies to prevent and control it.
In addition, this year is marking the 100 years after the breakthrough discovery of insulin that saved the lives of millions of people with diabetes.
It is well-known that diabetes is the leading cause of kidney failure, lower-limb amputations and adult blindness.
In addition, it is one of the main risk factors causing heart diseases and stroke, which is the leading cause of death worldwide.
Furthermore, in the last 20 years, the number of adults with diabetes has more than doubled with now close to half a billion people affected in the world (1 person in 11) are living with diabetes, The number of people living with diabetes is expected to continue to rise by 578 million by 2030.
What is serious about this disease is that 1 in 2 adults with diabetes remains undiagnosed (nearly 232 million).
The majority have type 2 diabetes and may present for the first time with diabetes complications affecting the eyes, kidneys and the nervous system because of the delay in the diagnosis and management.
Furthermore, 1 in 5 people with diabetes is above 65 years old adding to the risk of cardiovascular diseases and death if not controlled.
The total number of deaths per year caused by diabetes is estimated to be more than 4 million worldwide.
One alarming aspect is the continuous rise among young people including children and adolescence, which may affect the productivity of the young generations of the nations with an estimated 75% of cases being in the working-age group.
Moreover, in our part of the world, the prevalence of diabetes is higher and are younger including more gestational diabetes and type 1 diabetes in children.
This epidemic of diabetes is parallel to the rising number of obesity over the years that further complicate the health outcome and disability.
This is already taking a big toll on the world healthcare system, as diabetes was responsible for at least $760 billion in health expenditure in one year i.e. 10% of the global total spent on healthcare just for one disease.
The theme for World Diabetes Day 2021-23 is Access to Diabetes Care – If Not Now, When?
As people with diabetes require ongoing care and support to manage their condition and avoid complications.
The international Diabetes federations and societies agree on the fundamental components of diabetes care include:
• Access to insulin: 100 years after its discovery, millions of people with diabetes cannot access the insulin they need.
• Access to oral medicines: Many people with diabetes need oral medicines to manage their condition. These remain unavailable or unaffordable in many low- and middle-income countries.
• Access to self-monitoring: Blood glucose monitoring is a fundamental component of diabetes care. Many people with diabetes do not have access to the equipment and supplies they need.
• Access to education and psychological support: People living with diabetes need ongoing education to manage their condition.
Many do not have access to diabetes education.
• Access to healthy food and a safe place to exercise: People living with or at risk of diabetes need access to healthy food and a place to exercise.
Both are fundamental components of diabetes care and prevention.
At Royal Bahrain Hospital, we diligently provide easy accessibility to experts in diabetes care on our daily clinic with the availability of all the latest medications for all our patients.