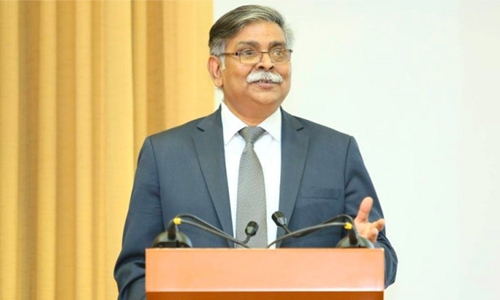 Bilateral ties at all-time high
On the occasion of the 73rd Independence Day of India, I extend my warm greetings and best wishes to members of the Indian community in the Kingdom. Today, India is entering into a new era of economic transformation and we are moving forward with the goal of making India a US$ 5 trillion economy in the next five years.
With the success of various activities taken by the Government of India in the last few years including 'Make in India', 'Digital India', 'Stand-up India', 'Start-up India', improvement in ease of doing business and implementation of GST, India has become a gateway of several possibilities for the whole world. With India becoming one of the fastest growing economy, the success story is not limited only to the economic sphere.
Strides have also been made in other hi-tech areas. With the recent successful launch of Chandrayan-2, India has joined the elite group in the area of space technology. With these developments in the background, India-Bahrain relations are also experiencing renewed energy and momentum under the dynamic leadership of the two countries. Bilateral ties based on civilisational connect have entered a new phase and new vistas of co-operation have opened up between the two countries.
Progress is being made in the new emerging areas of co-operation viz. space technology, fin-tech and hi-tech. With Bahrain undertaking various fiscal reforms and new initiatives being introduced in India, the bilateral trade has been consistently rising over the years crossing US$ 1.2 billion in the year 2018-19, registering an increase of 30 per cent over the previous year and Indian investments into the Kingdom have reached US$ 173.38 million in March 2019.
Both the countries are identifying new areas of co-operation including enhanced public and private sector investments as per the strengths and requirements of each other's country. I would also like to avail of this opportunity to reaffirm the commitment to further strengthen the deep and historic bonds of friendship, understanding and co-operation between our two countries.