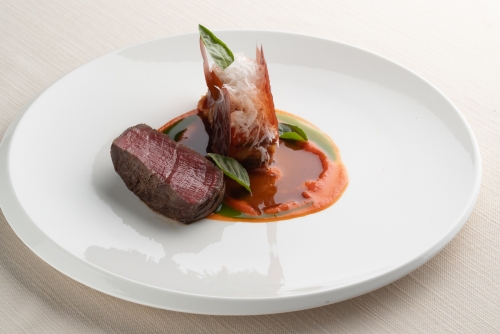 A Delizioso Trip to Italy: Eats & Treats by Tania Rebello
Dim lights, tasteful interiors and soothing Italian tunes matched with great food. What more could I possibly require to complete my Italian culinary adventure? Primavera at the Ritz-Carlton Hotel has been one of those restaurants where you can dare to expect. Dare to expect quality, originality, authenticity and flavor. The attentive team cares to learn your name, ensuring a personal touch the moment you walk in. Did I instantly begin to feel at home? Absolutely!
Each dish flaunts gastronomical techniques and what is more pleasing is the fact that these techniques when presented on the plate are not intimidating but simple yet immensely sophisticated. The thought process behind the selection of each ingredient and its involvement in the recipe is simply genius.
Ms. Carolina Campita who was recently promoted to Associate Director of Public Relations and Marketing at the Ritz-Carlton Hotel kept me company in this mesmerizing journey.
After I sipped on a chilled glass of watermelon juice, a delicate Parmigiano Chip topped with Avocado Cream and a zing of lemon was daintily presented as the amuse-bouche. Crispy and lightly salty from the parmesan, but well balanced with the creaminess of the sweet and tart avocado cream, this first bite was getting my hopes up.
This was followed by Foie Gras (duck liver) that was perfectly cooked and coated in a balsamic glaze that paired perfectly with the foie gras fat which was astonishingly turned into a white powder, a sweet red berries sauce, white asparagus and lemon yuzu vinaigrette to tie it all together.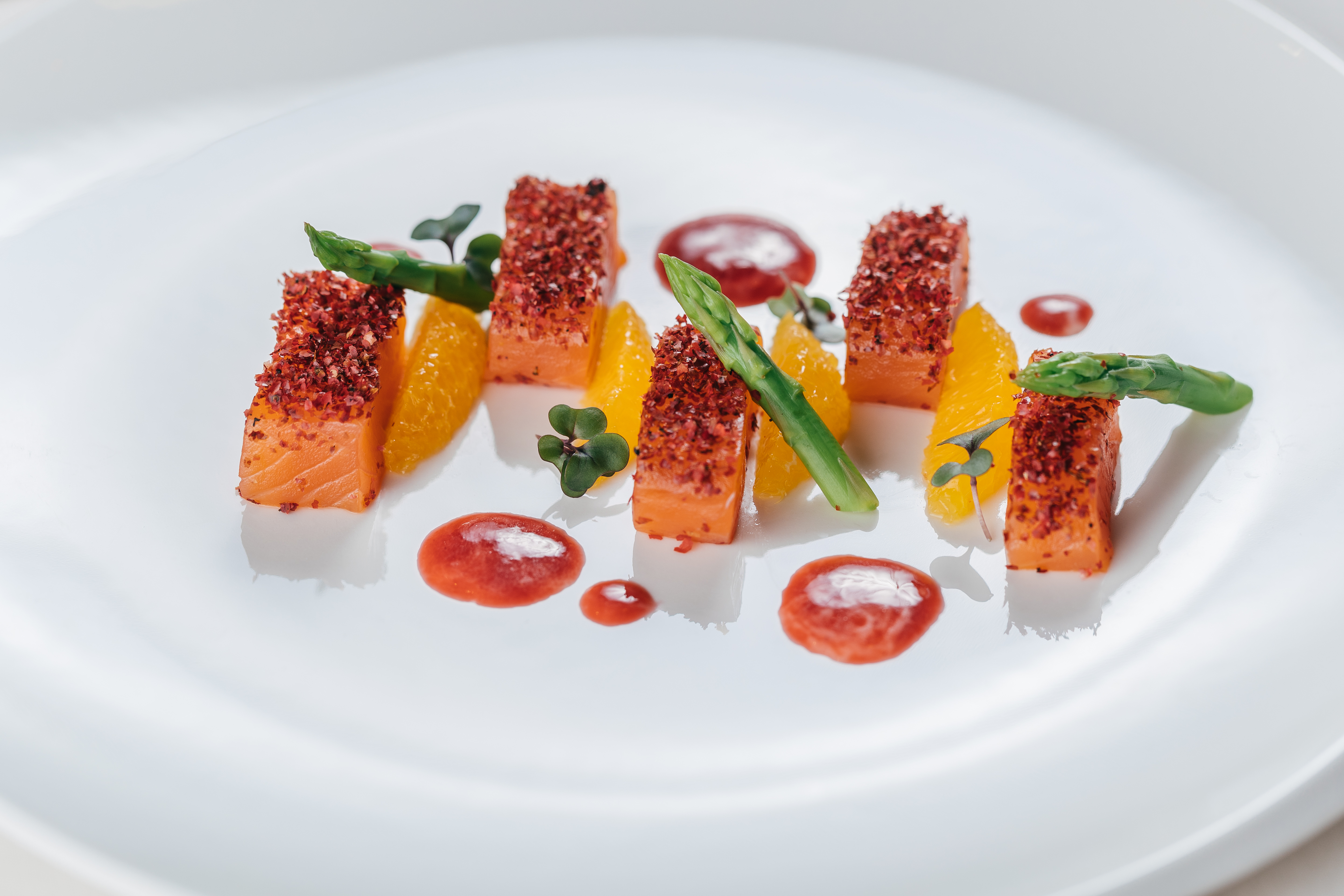 The next dish presented to us was the Marinated King Salmon. The salmon was extremely fresh, coated with crushed pink pepper and served with blanched asparagus, a refreshing basil sauce and white balsamic dressing. Spaghetti di Gragnano was like a warm, comforting hug. Al dente spaghetti tossed in a warm Sorrento lemon cream sauce with a delightful surprise of almond cream worked well with A Delizioso Trip to Italy the prawns and spinach.
The lemon cut through the richness of the creaminess that helped to keep this dish light. Black Angus Beef Fillet was my favorite dish of the day. The beef fillet was done just right; tender, juicy, oozing flavor.
I sprinkled it with a bit of cracked black pepper and it was simply perfect. I loved the finesse with which the eggplant parmigiana was prepared and served alongside the beef fillet. Thin layers of eggplant and tomato sauce with its intense flavor made me love vegetarian food for that moment.
The paper-thin tomato 'chips' that surrounded the eggplant parmigiana instantly grabbed my attention. We winded up this delectable journey with dessert. Two breathtaking desserts were presented to us.
Being partial to chocolate, I chose the Dark Valrhona Chocolate while my dining companion selected the Coconut Mousse. The chocolate dessert had several elements such as chocolate gel pudding, a quenelle of Tonka beans ice cream, hazelnut cream, chocolate cookie crumb, hazelnut oil powder, salted caramel and dark chocolate shards.
It was truly a harmonious melody of textures and flavors. A hot cup of green tea was the perfect way to complete this magnificent meal.
Chef Heros Agostinis visited every guest to ensure that they were happy. He encourages anyone wanting to experience authentic Italian food and hospitality to visit Primavera.