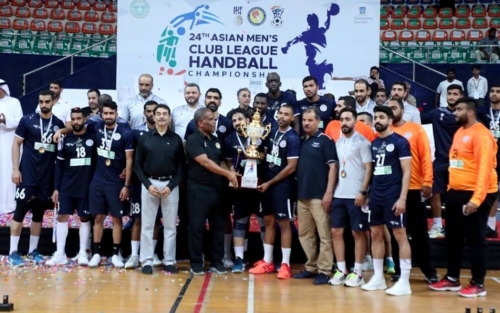 Najma settle for silver in Asian clubs handball
TDT | Manama
The Daily Tribune – www.newsofbahrain.com
Bahrain champions Al Najma missed out on the gold medals yesterday in the 24th Asian Men's Club League Handball Championship, which came to a close in Hyderabad, India. Najma had to settle for the silver medals following a 23-28 loss against Al Kuwait of Kuwait in the tournament final, played at the GMC Balayogi Indoor Stadium.
The Bahrainis fell behind by as many as the final five-goal margin in the second half. They earlier trailed 12-15 at the interval, but roared back at the beginning of the final 30 minutes to come within 18-19. Kuwait, however, scored the next three goals and Najma never recovered.
Najma tried to stay in the fight and stay within just two goals, but in the concluding five minutes, their rivals finally pulled away. With the result, Najma could not claim their second title in the history of the competition. They won it once in the past in the 2017 edition, which was also held in Hyderabad.
By taking the championship, Kuwait took the sole berth for Asia in this year's International Handball Federation (IHF) Men's Super Globe, which takes place in October in Saudi Arabia. Only the champions book a ticket to the event, which is contested between champion clubs from continental confederations.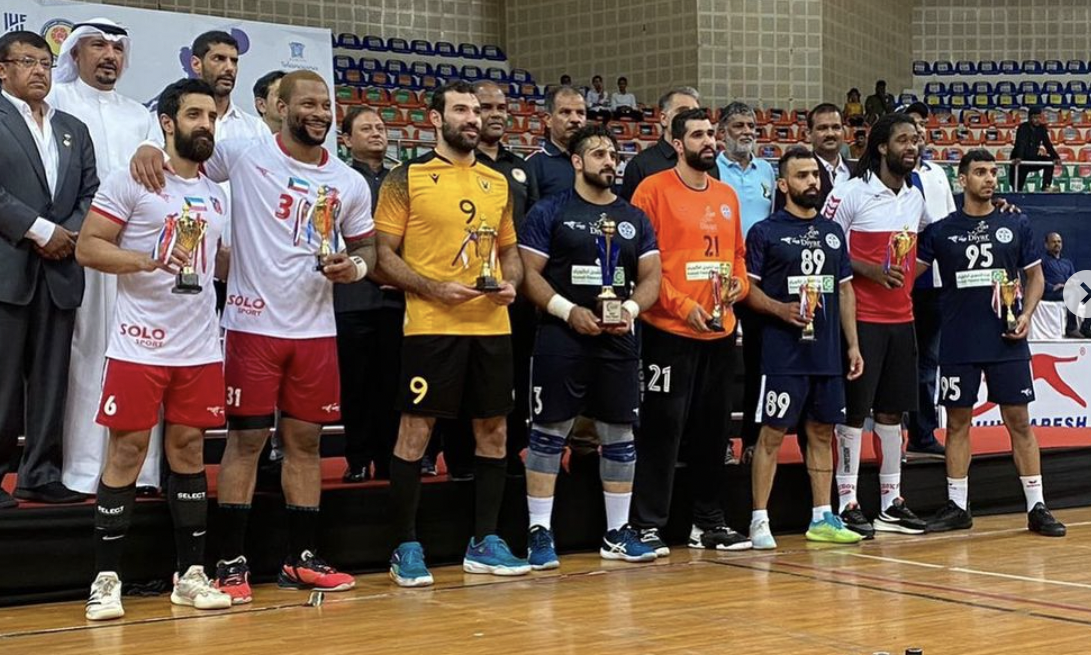 Both Kuwait and Najma were presented their respective trophies and medals in the official awarding ceremony held after the game. Best players At the ceremony, Najma players Ali Eid, goalkeeper Mohammed Abdulhussain, Mahdi Saad and Mohammed Habib Naser were all among those honoured as best players of the tournament.
Meanwhile, also yesterday, Al Qadsia of Kuwait clinched the tournament's bronze medals after defeating Al Arabi of Qatar 28-27 in the match for third place. Qadsia led 16-12 at the half and were able to hold on to their advantage in the game's closing period.
Qadsia also received their medals in the official awarding ceremony following the final. Saad and French professional Bakary Diallo scored six goals apiece to lead Najma. Mohammed Mirza added three, while Eid, Ahmed Fadhdul and Komail Mahfoodh scored two apiece. Alix Kevynn Nyokas from France and Naser finished with a goal each.
Abdulhussain had six saves in the contest. Zuluet Hernandez had seven goals to pace Kuwait while Mishaal Alharbi chipped in with six in their win. Najma headed into the competition having won the silver medals in 2015 and the bronze in 2001. In the previous edition of the tournament held last year, Najma placed fourth after losing in the bronze medal game to Arabi by a single goal.