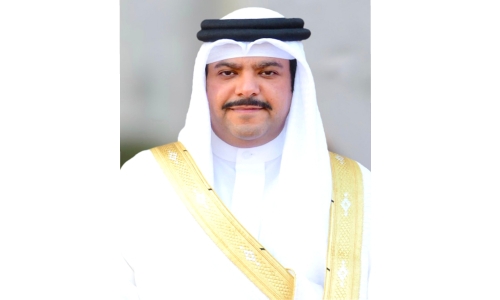 Status of Bahrain International Trophy and three races upgraded
TDT | Manama
The Daily Tribune – www.newsofbahrain.com
The Bahrain International Trophy has been upgraded to international Group 3 status and The Kingdom of Bahrain has been promoted to Part II of the Blue Book following approval by the International Federation of Horseracing Authorities (IFHA). As well as the Bahrain International Trophy's promotion to international Group 3 status the International Grading and Race Planning Advisory Committee (IRPAC), alongside the Asian Pattern Committee (APC), has awarded Listed status to the Al Mehaq Cup, His Majesty the King's Cup and His Royal Highness The Crown Prince's Cup.
The upgrade of these four races come at a hugely exciting time for horse racing in Bahrain with the upcoming third running of The Bahrain International Trophy on Friday 19th November 2021 and the start of the new Bahrain Turf Series that commences on Friday 10th December 2021.
This important development is attributed to the continuous support the Bahraini horseracing industry receives from His Majesty King Hamad bin Isa Al Khalifa, and His Royal Highness Prince Salman Bin Hamad Al Khalifa, the Crown Prince and Prime Minister, and is underpinned by the commitment of the Rashid Equestrian and Horseracing Club's High Committee under the chairmanship of His Highness Shaikh Isa bin Salman bin Hamad Al Khalifa, to advancing it.
Rashid Equestrian & Horseracing Club's executive director Shaikh Salman bin Rashed Al Khalifa said: "We are thrilled that The Bahrain International Trophy is now a Group 3. The annual race ratings over the last two years have increased and the strength and quality of the race has been extremely high since the first running in 2019. The directives and leadership of His Highness Shaikh Isa bin Salman bin Hamad Al Khalifa played a central role in securing this achievement and we are looking forward to developing the Bahraini horseracing industry in the next phase in line with His Highness' vision."
Shaikh Salman also said "Last year we had numerous individual Group 1 winners and now with the race officially a Group 3 we look forward to building on this and attracting a strong line up of international runners."