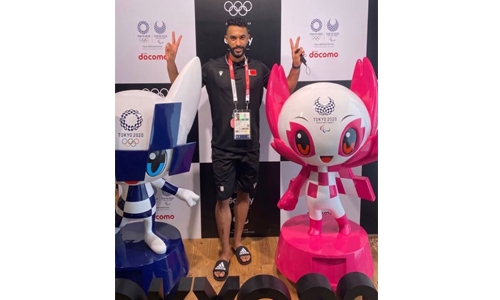 Bahrain beat Argentina in Olympic friendly
Bahrain edged past Argentina 32- 27 yesterday in an international friendly handball match in Tokyo, held as part of both teams' preparations for the upcoming Olympic Games.
The Bahrainis held a narrow, single-goal advantage, 15-14, at the half, and then were able to extend their lead over the concluding 30 minutes for the final winning margin.
The tune-up was the nationals' first game at the Japanese capital since arriving ahead of the Olympics.
It is understood that they are hoping to play one more friendly against another competing national team over the coming days, before the start of the men's handball tournament on Saturday.
The Bahrainis are in Group B for the competition's first phase alongside Egypt, Portugal, hosts Japan, world championship silver-medallists Sweden, and reigning world and Olympic champions Denmark; while Argentina is in Group A with Norway, France, Germany, Brazil and Spain.
Bahrain has travelled to Tokyo with a 16-member squad that includes skipper Hussain Al Sayyad, Mohammed Mirza, Mohammed Abdulhussain, Ali Mirza, Mohammed Abdulredha, Hassan Al Samaheeji, Mohammed Habib Madan, Ahmed Al Maqabi, Al Eid, Bilal Basham, Mahdi Saad, Kumail Mahfoodh, Ahmed Jalal Fadhul, Mohammed Habib Nasser, Hassan Mirza and Hussan Mahfoodh. Bahrain is coached by former Iceland international Aron Kristjansson.
The Bahrainis open their campaign against the Swedes on Saturday before taking on their Portuguese counterparts on Monday next week.
They then face the Danes two days later and then square off with fellow-Asian side and the home team Japan on July 30.
Bahrain completes the preliminaries against Egypt on August 1. The top four from each pool move on to the knockout quarter-finals.
The Bahrainis booked their berth at the Tokyo Olympics after winning the Men's Asian Qualification Tournament held in Doha in October of 2019, defeating South Korea 34-29 in the final.
The Olympics officially get underway on Friday with the highly anticipated Opening Ceremony.
Bahrain is taking part in five sports at these Games. Aside from handball, the others are athletics, swimming, shooting and boxing.
More than 200 nations will be represented at the Japanese capital, with athletes vying for medals in over 300 events across more than 30 sports.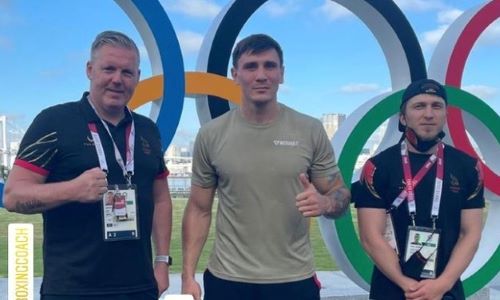 Bahrain's boxer competing at the upcoming Olympic Games, Danis Latypov, has stepped up his preparations upon reaching Tokyo.
He is training with Bahrain national boxing coach Tony Davis to compete in the men's super heavyweight (+91kg) division.
The draw for boxing is scheduled for Thursday, setting the stage for the start of the competition on Saturday. Latypov will begin his Olympic medal bid in his division's round of 32.
The six-foot, four-inch 30-year-old qualified for the Games after topping the list of eligible boxers from Asia and Oceania in his weight class, based on the IOC's Boxing Task Force Rankings.