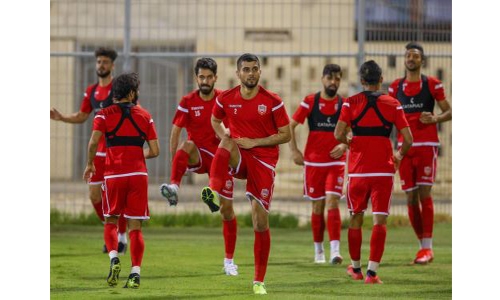 'Live in the moment': Bahrain's head coach Sousa
TDT | Manama
The Daily Tribune – www.newsofbahrain.com
Bahrain head coach Helio Sousa stressed yesterday that the national team should forget about their previous results and focus only on their upcoming task against Iran tonight in joint-qualifying for the FIFA World Cup 2022 and AFC Asian Cup 2023.
The Bahrainis are coming off an astounding 8-0 victory over Cambodia in their previous qualifier last week, and had also beaten their Iranian counterparts 1-0 in their first meeting of this qualification stage back in October of 2019.
But Sousa said that those results are now in the past and they must now live in the moment as they face their next challenge, which is a totally different one against one of the most "extraordinary" teams in all of Asia.
"What happened before, happened," Sousa said at his pre-match Press conference yesterday held at Shaikh Ali bin Mohammed Al Khalifa Stadium in Muharraq Club.
"They don't bring anything much for this game; it's a totally different game. "All these things, we have to live it, we must grow up from it. We want to grow up in these conditions of a high level. "[Iran are] a different team from whom we faced one-and-a-half years ago.
It is a different challenge for us, a fantastic challenge. A moment of pleasure.
"It is a game for us to live it with a great amount of pleasure knowing that we must make it happen – as we do all the time – to achieve something in the game for us.
"That is what we're going to try and do again. One time more."
Sousa added: "Iran is one of the extraordinary teams from Asia.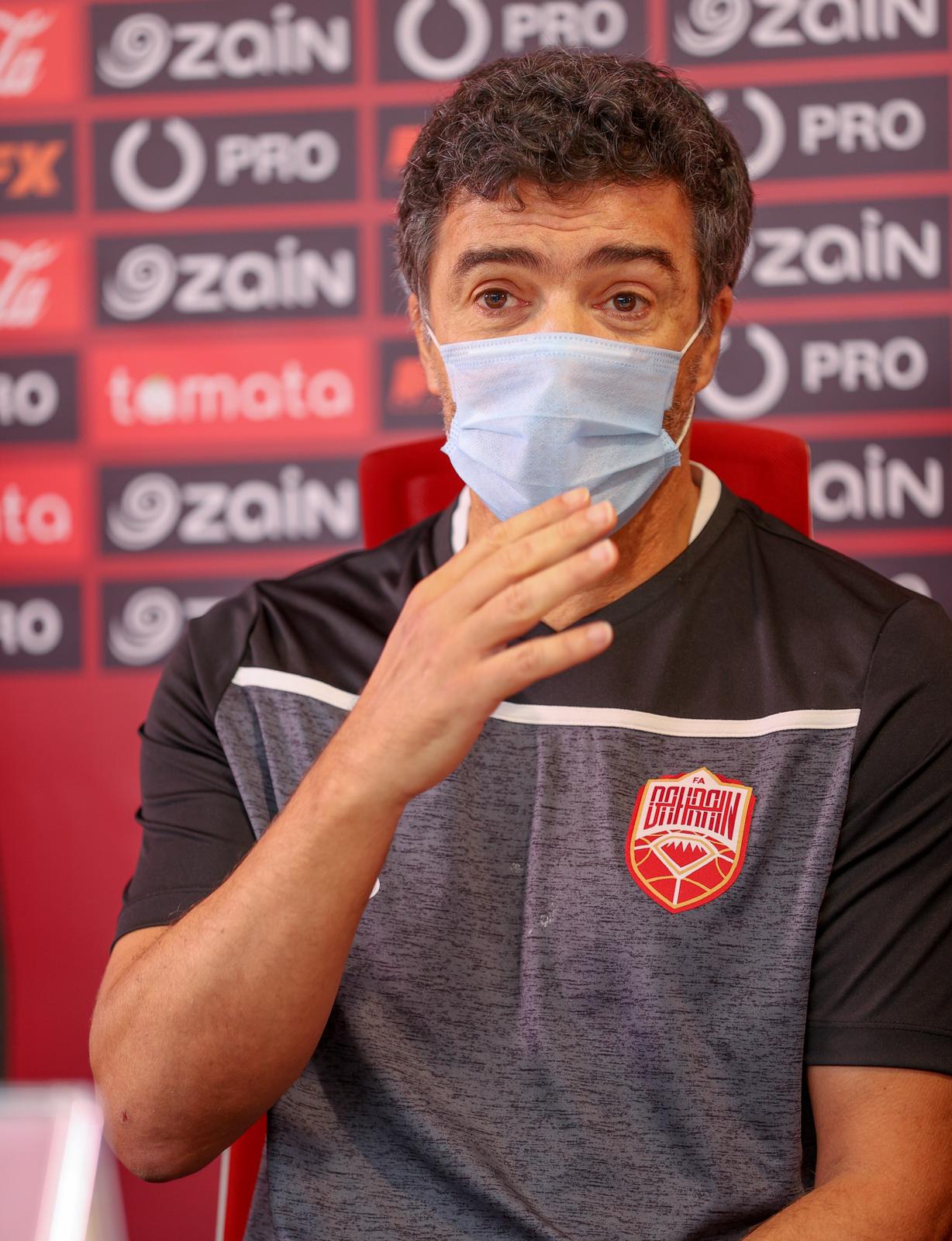 They have players playing all over the world, in the best championships of Europe.
They have the MVP from Russia, they have one of the best scorers in Portugal, some of the top clubs in Asia – just that says it all about Iran."
Sousa noted that Bahrain is in an unfamiliar position ahead of their penultimate fixture in this qualifying round, as they are currently in first place in Group C – although having played one game more than both Iraq and Iran, who are their chief rivals in their quest to finish as one of the top two teams on the group table.
"It's a game that we will play in a situation that we are not used to being as Bahrain team," Sousa explained. "We are first in the group.
That has not happened many times, arriving at the last three games of any group that we were before.
I think it never happened, or very few times a long time ago." Sousa said that his players are well-prepared for tonight's ultimate test, having worked on all aspects of their development both on and off the pitch – something that will help Bahrain become one of the best teams in Asia down the road.
"The team is not just what we train and what we play; we have a way of living, a way of being with each other; a way of living these kinds of moments," he said.
"The behaviour we have in the hotel, with other persons, the consideration we have to our opponents, the persons who are around us who request for a photo – all of that goes and must appear in the game.
Not just tactics, not just the quality of the players.
"We are a whole with many components that we try to bring with us in our identity to the game.
"We want to be at this kind of level that Iran has been in some years ago and Korea, and Japan.
We want to live there as most as we can and prepare as most as we can to be there.
"We may not be at the same level at this moment for sure, but one day is one day and one game is one game, and I think we can achieve high moments again."
Tonight's match is scheduled for a 7.30 pm kick-off at the National Stadium in Riffa. The earlier game of the day at 5.30 pm will be between Iraq and Cambodia.
Hong Kong are not in action today