Legendary Italian jockey wins feature races at Rashid Equestrian and Horseracing Club
TDT | Manama
The Daily Tribune – www.newsofbahrain.com
World-renowned jockey Frankie Dettori rode Byline to an impressive victory yesterday to lift the His Highness Shaikh Faisal bin Rashid Al Khalifa Cup at Rashid Equestrian and Horseracing Club (REHC) in Riffa.
In attendance at the races were REHC High Committee chairman His Highness Shaikh Isa bin Salman bin Hamad Al Khalifa and other high-ranking officials.
Byline triumphed for Al Adiyat Racing and trainer Allan Smith to take the lion's share of the staggering BD12,000 total prize in the eight-furlong event for imported horses.
The 103-rated four-year-old clinched first place in a time of one minute 32.515 seconds. Coolagh Forest was the runner-up two-and-three-fourths lengths behind for MKAR Racing and Haider Ebrahim, while saddled by Abdulla Faisal.
Beauchamp Bagenal finished third for KHK Racing, Hesham Al Haddad and Husain Makki. Dettori wasn't only the winner in the day's feature event at REHC.
He also added a win in the sixth and penultimate race yesterday to secure a fantastic double. Also held over eight furlongs, race six offered a BD6,000 total prize and a field of eight locally bred horses competed for the chance to clinch the Southern Governorate Cup.
Dettori rode Immortal to the win in 1:36.536, competing for MKAR Racing and Haider Ebrahim.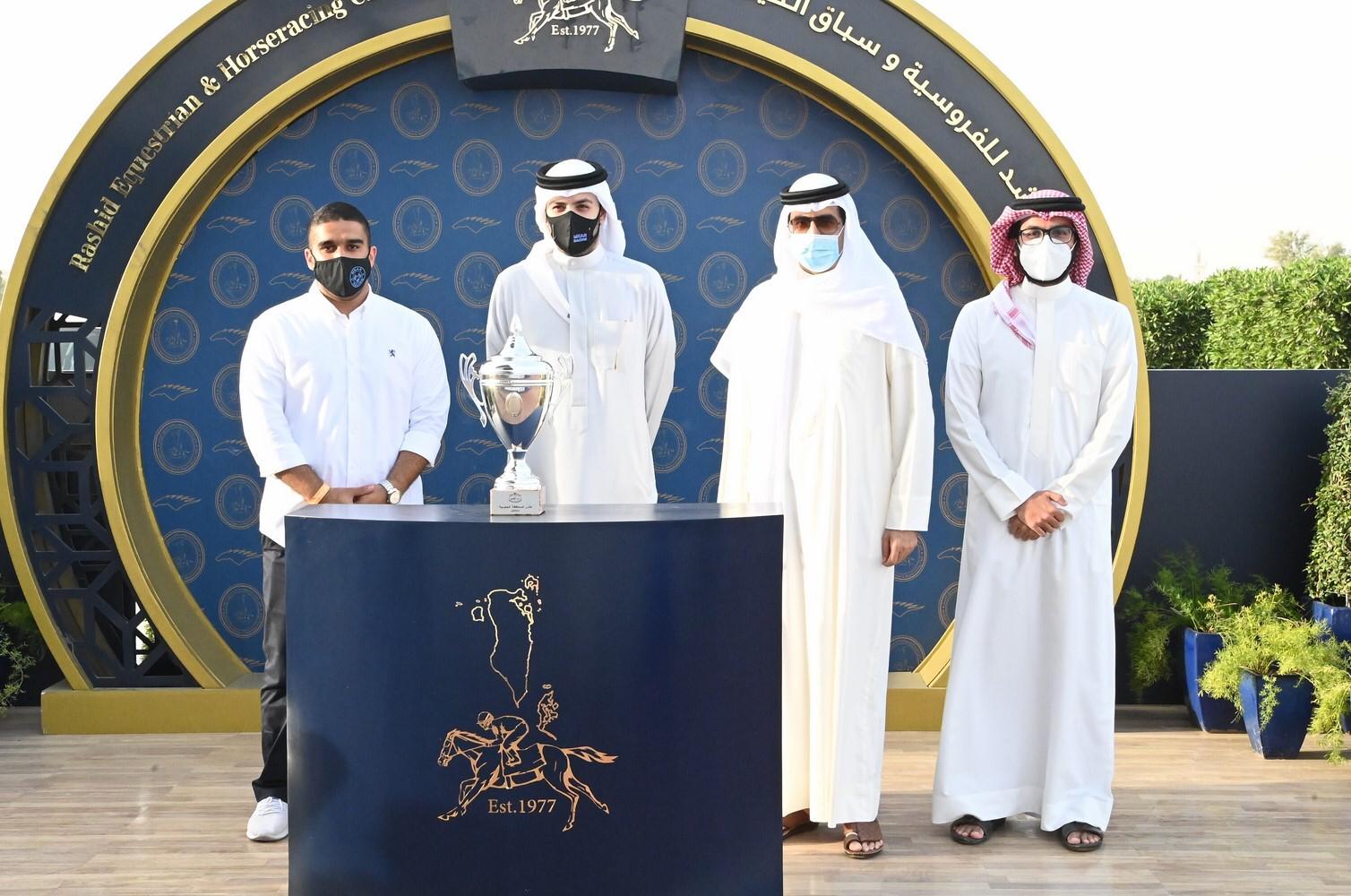 Epic was a close second, just a half-length behind, for Abdulla Fawzi Nass, Hesham Al Haddad and Husain Makki; while Taufan came third for HH Shaikh Mohammed bin Abdulla bin Isa Al Khalifa, James Naylor, and Abdulla Faisal.
The fifth race of the day was for the Bahrain National Gas Company (Banagas) Cup, and Assel was the winner for Al Afoo Racing Stable, Mohammed Saeed and Adnan Jaffar.
Assel completed the six-furlong straight in 1:11.655 to claim the largest share of the BD3,000 prize. Arriba Arriba came second while Subutai was third.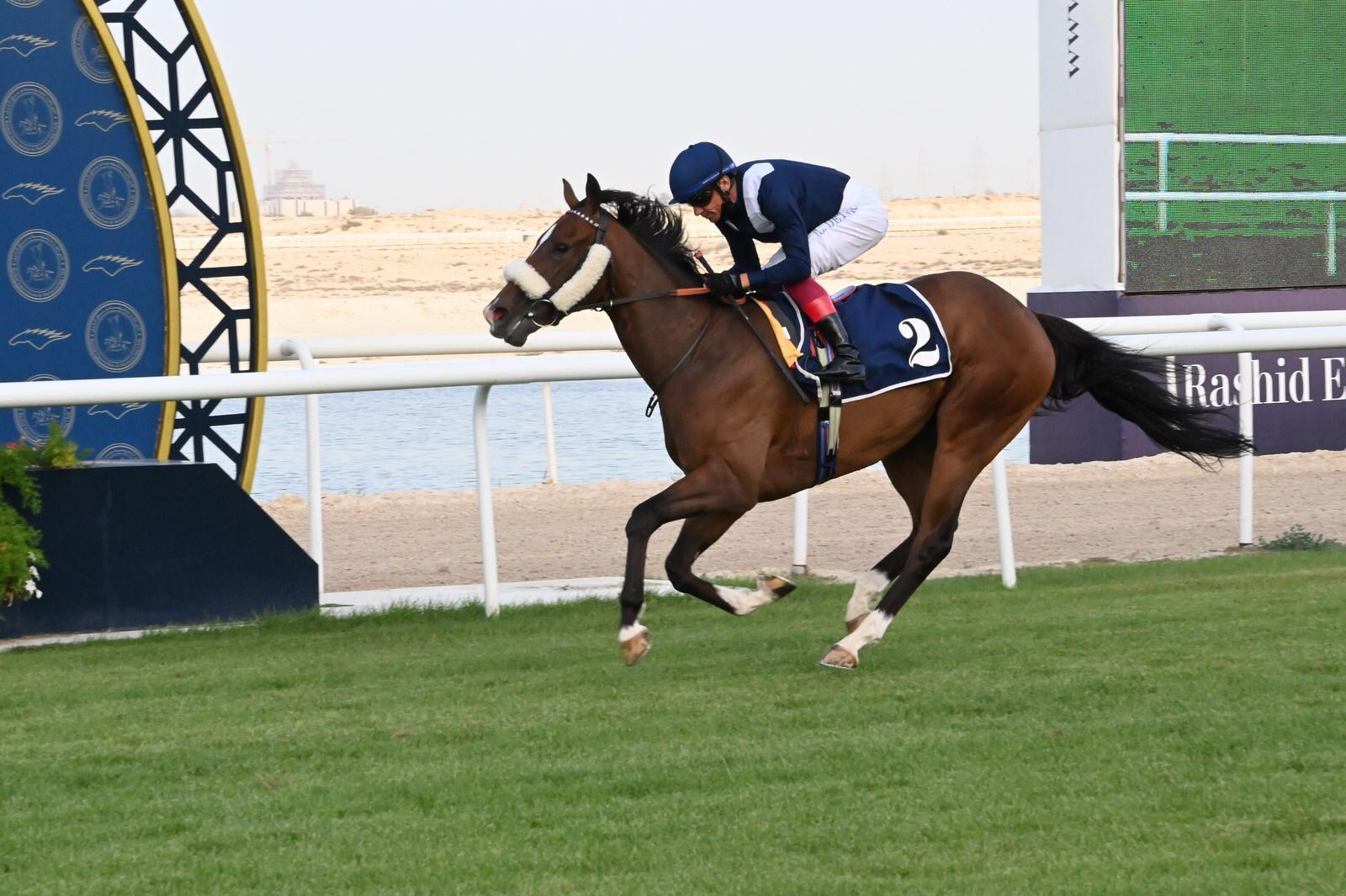 Race four, also for a Banagas Cup, was claimed by Good News. The M and E Racing horse, trained by Allan Smith and ridden by Carlos Bueno, won the 11-furlong, BD2,000 event in 2:37.361.
Campolina was the runner-up and Retort completed the top three. The third race saw Port Douglas win the Horse Welfare Authority Cup for Al Hassanain Syndicate, Ali Jan and Ebrahim Nader. Port Douglas finished ahead of Retrunofthemac and International Man.
Sabreena clinched the HH Shaikh Isa bin Faisal bin Rashid Al Khalifa Cup in race two, held over eight furlongs with a BD3,000 prize. Sabreena won for Victorious, Fawzi Nass and Husain Makki; while Ramani and Dirab followed in second and third, respectively. The first race of the day for the Hasan bin Saleh Al Rowai Cup was claimed by Kuheilan Afas 1695 for Al Wasmiya and Abdulla Kuwaiti, while saddled by Seamus Cronin.
Kuheilan Afas 1708 was second and Tuwaisaan 1762 third.