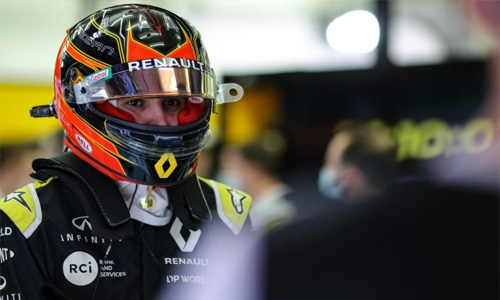 Ocon upbeat for 'special' challenge: Exclusive interview
TDT | Manama
The Daily Tribune – www.newsofbahrain.com
Renault DP World F1 Team driver Esteban Ocon admits that the upcoming Formula 1 Rolex Sakhir Grand Prix 2020 is "a little bit of an unknown", but says he is looking forward to taking on the "special" challenge this weekend at the Bahrain International Circuit (BIC).
Ocon had an impressive drive last Sunday piloting the team's #31 R.S.20 car at the F1 Gulf Air Bahrain Grand Prix 2020. He had an important points finish in ninth place overall, kicking off what he hopes is a favourable F1 double-header in the Kingdom.
Speaking to TDT in an exclusive online interview prior to last weekend's events, the Frenchman said that he was ready for the all-new challenges brought about by Bahrain's second race of the year, which is to be held along BIC's 3.543-kilometre Outer Circuit over a season-high 87 laps.
"It's a bit of an unknown obviously next week, how it's going to be, but it's going to be something very special with lots of laps in the race, little corners, and quick laps overall," Ocon told TDT. "But we love challenges as drivers and as teams and we look forward to getting started there also next week." The 24-year-old expressed his delight in being back in Bahrain and the way things are run here both on and off the racetrack. "It's a place I love to come; we always have a fantastic welcome in Bahrain and I feel the organisation of the Grand Prix is fantastic," Ocon said. "From the moment we arrived at the airport to the testing on-site, to the cars' organisation and how everything is organised, it's just brilliant. Bahrain has the motorsport spirit and that's fantastic. It's a great place to be racing as well in the first week. It's one of the easiest tracks to overtake of the year, we have some great challenges, big braking, which makes it a good show."
Strong campaign Ocon has enjoyed a strong campaign in 2020, finishing in the points in nine out of 15 races so far while helping Renault contend for third overall in the constructors' championship. But he knows there is still plenty of room for improvement, and is continuing to push as the season comes to a close.
"It's been a good progression during the season, but I am not 100 per cent happy with how everything has gone," Ocon said.
"I feel that the potential is here, we have the performance, but it hasn't always paid off. "The aim [over the last races] is to maximise and extract the best out of the package we have in our hands with the R.S.20. Obviously we have the fight for third, which is mega important for us in the constructors' championship—we have Ferrari who are coming very strong, McLaren will be more or less on home soil, there will be Racing Point as well who are also very competitive—so it's going to be a very tight end of the season. But if we do our job the best way possible, potentially we have a chance to get what we want."
In 2021, Ocon will have a new partner racing with him at Renault as two-time F1 world champion Fernando Alonso takes the place of Daniel Ricciardo, who will be moving onto McLaren.
Ocon says he is excited about working alongside Alonso, who won both his two F1 titles with Renault in 2005 and 2006, and hopes to continue improving as he heads into his second full season with the team. "In a way, I will miss Daniel as he is a great guy to work with, but having Fernando coming in and joining the team is going to be great," Ocon said. "I have a great relationship with Fernando, he is going to bring some new information from his side and that's good, and I look forward.
"Solving the little things I could have done better this year, that's going to be my aim [for 2021]. Just come back to the same place and do better earlier in the year.
"The second year on the same team is usually a lot easier to handle everything and to work with the people around you. You know what to expect, they know what you need, and usually your life is a lot easier on the second year. On that, I expect to do a stronger first part of the season, and the rest we will see."
(This interview was organised by DP World, global logistics partner of Renault, that provides supply chain solutions for the automotive industry)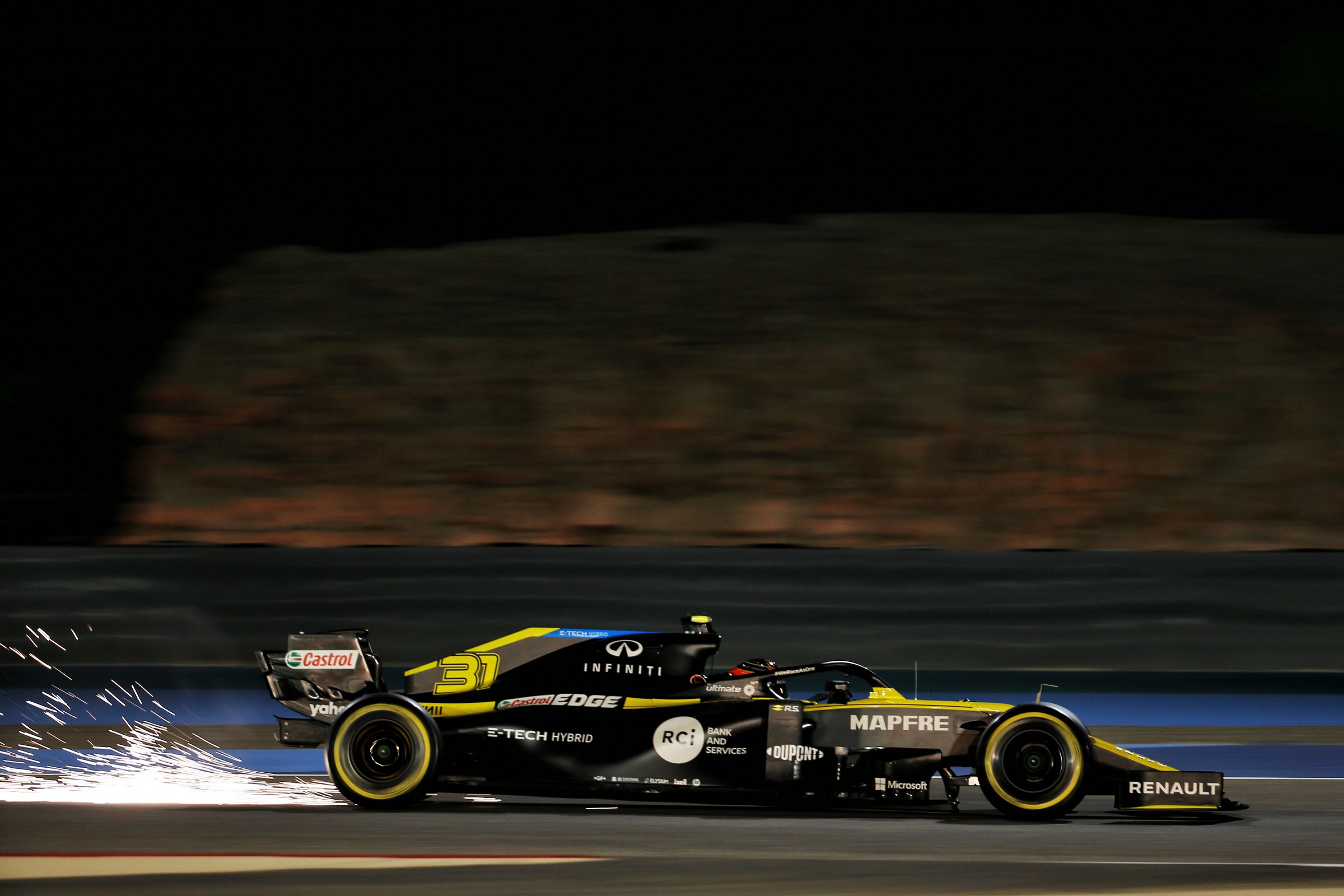 Sparks fly behind Ocon's Renault challenger as he competes at BIC last week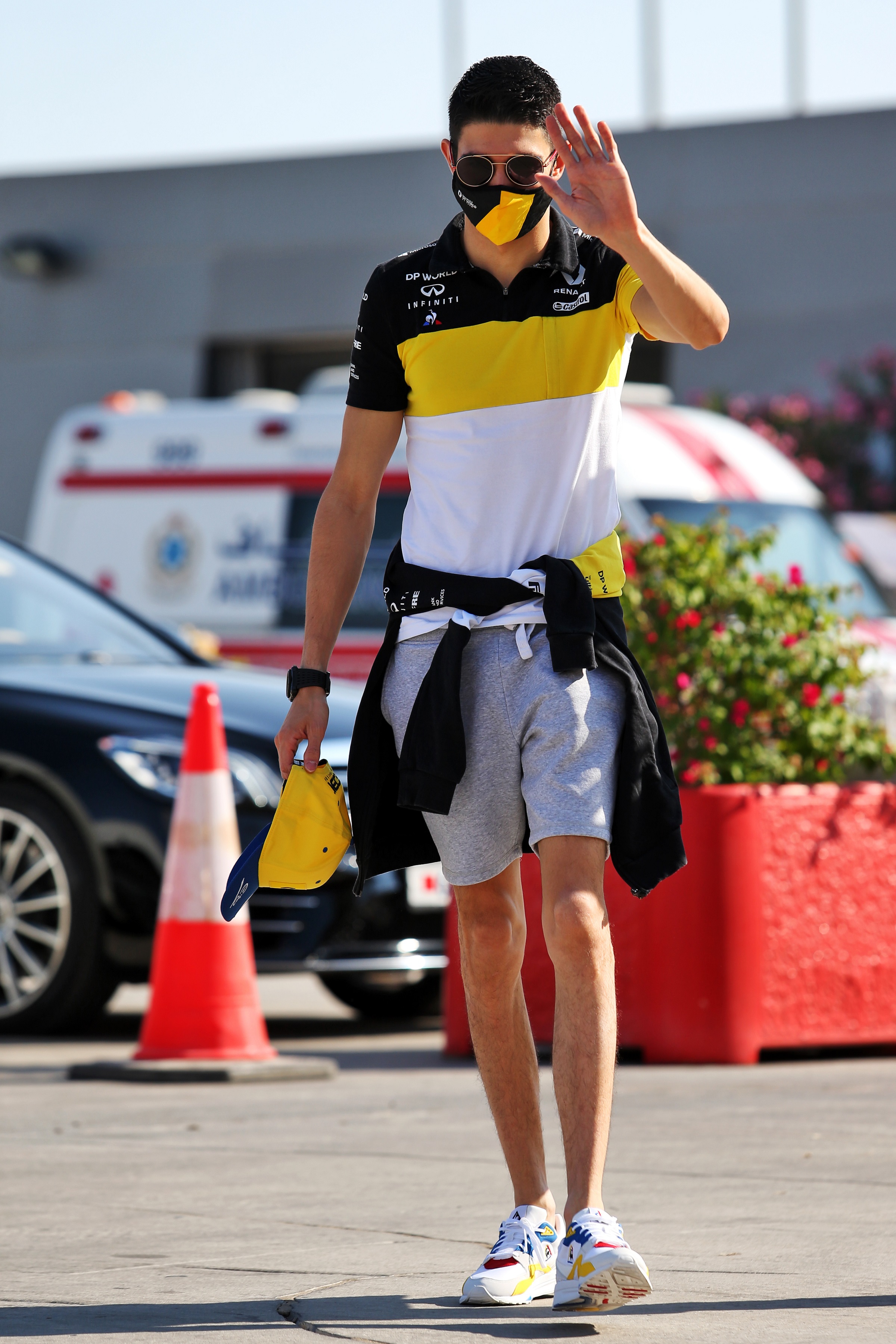 Renault DP World F1 Team driver Esteban Ocon