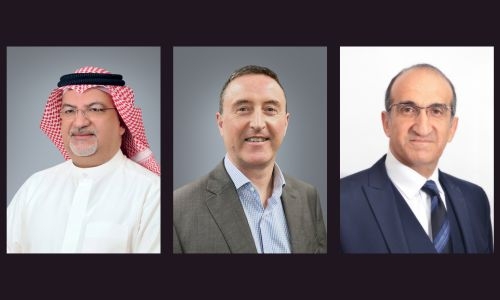 Bank ABC announces senior appointments
TDT | Manama
The Daily Tribune – www.newsofbahrain.com
Bank ABC appointed Ian McCallum as Group Chief Sustainability Office yesterday to drive the Group's Sustainability Strategy in line with the fast-emerging trends in ESG.
McCallum has over 17 years of experience in asset management and banking and holds a BA (Hons.) in Accountancy & Finance from Heriot-Watt University; Edinburgh, Sustainable Finance Certificate from Cambridge University; and Investment Management Certificate from the UK Society of Investment Professionals.
In addition, the Bank has appointed a new Group Head of Human Resources (HR), Ehab AlMaskati, taking over from the incumbent Elaine Wood, who has headed the Group's HR function for the past seven years.
AlMaskati has worked for Bank ABC for 18 years, during which time he has held several key HR positions, including most recently, Group Head of HR Operations & Reward.
In his new role, he will work closely with the senior management and lead HR teams across the Group to drive the Bank's human resources strategy.
He holds a Master's Degree in Information Systems from Manchester University, UK.
Sael Al Waary, Bank ABC's Group CEO, said, "These new senior appointments underline our commitment to ensure that we stay ahead of the curve and deliver exceptional value for our customers and meet our strategic goals.