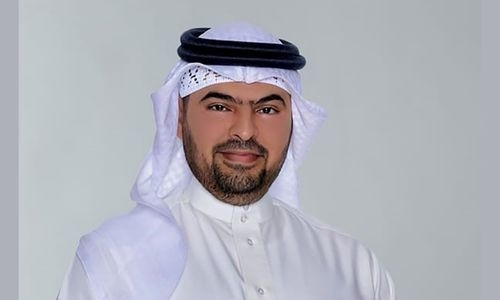 Works Ministry awarded '13 tenders' worth BD10m in November: official
TDT | Manama
The Daily Tribune – www.newsofbahrain.com
Works Ministry announced yesterday that it awarded 13 tenders valued at BD10,639,766 in various sectors in November this year.
The ministry, Shaikh Mishaal bin Mohammed bin Ahmed Al Khalifa, the Undersecretary of the Ministry of Works said, also launched 19 tenders valued at BD36,45,715 during the month.
Shaikh Mishaal said the projects aimed at keeping pace with plans and efforts to develop infrastructure and support economic development.
Explaining, he said the ministry issued seven tenders in the road sector in November.
The projects include a bicycle path in southern Bahrain, a project to develop Al Dair Street, a third lane in Al Mahzoura Street, the Tubli Bay improvement and a project linked to the Maameer Canal (Alba bridge).
The projects, in total, cost more than BD8 million. In the sewage sector, the ministry issued six tenders.
The most prominent ones include the sewage water treatment plant in Khalifa City, the main line project and the treated sewage water line for East Sitra, and a project to expand the rainwater drainage in the Riffa area (Al-Bahair) in Block 933.
Three projects are in the sanitation sector, which includes a sewage network in the Riffa in Block 939 to connect 43 properties and a sewage network in block 1038 in Sadad to serve 108 properties.
In the buildings and maintenance sector, Works Ministry issued three tenders.
These projects include consultancy services for designing and supervising the construction of the Embassy of Bahrain in Muscat, the Sanabis primary school for girls and a project for the comprehensive maintenance work for Busaiteen Primary School for Girls and Busaiteen Primary School for Boys, East Riffa Primary School for Girls and the Arabian Gulf Primary School for Girls.
"The total cost of government school maintenance projects amounted to BD1,109,768," said Shaikh Mishaal, adding that the maintenance project for Budaiya Veterinary Hospital will cost BD161,460.460.
Works Ministry, Shaikh Mishaal said, issued three tenders in the technical services sector.
The most prominent being a tender for the supply of licensed computers and software and another for upgrading the ministry's telephone exchange.