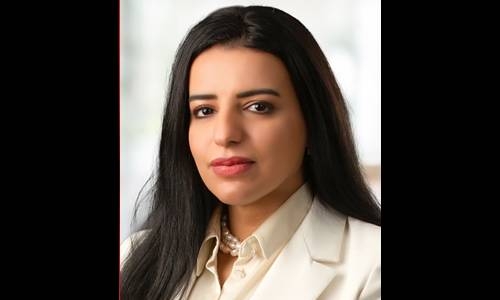 Bahrain Bourse implements Issuers' Violations Framework
Agencies | Manama
The Daily Tribune – www.newsofbahrain.com
Bahrain Bourse has announced the implementation of the Issuers' Violations Framework effective as of 2nd January 2023 following obtaining approval of the Central Bank of Bahrain and in accordance with Bahrain Bourse's Listing Rules, which pertains to the powers of Bahrain Bourse to impose administrative fines on issuers in the event of non-compliance with the Listing Rules and any other applicable BHB business rules.
The Issuers Violations Framework stipulates the rules for imposing monetary fines and/or sanctions, and the violations framework that apply for non-compliance to the Listing Rules, and any other applicable BHB business rules, regulations and directives as deemed appropriate.
According to the framework, administrative fines will be imposed on issuers based on the impact and frequency of the violation under consideration, which can impose an administrative violation such as suspension of trading or a monetary fine ranging from BD 500 up to BD 10,000 on each violation. Violations can reach up to BD 100,000 for cross-listed companies exceeding 30% of the Issuer's share capital traded outside of its main market jurisdiction.
All cases will be assessed and reviewed by the Violations Committee formed by Bahrain Bourse. The committee will be responsible for reviewing and evaluating high-frequency violations of BHB's business rules and regulations and determining penalties to be imposed on issuers and members based on the impact and frequency of the violation in a timely and cost-effective manner. The Disciplinary Appeals Board was formed to review and handle appeals arising from the decisions passed by the BHB's Disciplinary Board and the Violations Committee to ensure a high level of protection to all related parties.
Shaikha AlZayani, Director of Listing and Disclosure at Bahrain Bourse commented: "The issuance of the Issuers Violations Framework is a vital step towards the prevention of the violations and its associated risk in the market which aims to promote transparency and fairness and enhance issuer disclosure resulting in enhanced investor protection across the market and comes in line with Bahrain Bourse's commitment to position Bahrain's capital market at the forefront of adopting global financial market standards."
"The Administrative Fines framework falls in line with Bahrain Bourse's role as an SRO, and falls in line with IOSCO's Principles of Securities Regulation pertaining to self-regulation," Shaikha added.
It is worth mentioning that Bahrain Bourse has issued a Consultation Paper on the proposed Issuers Violations, which was distributed to related parties and stakeholders to receive their views and comments prior to the implementation of the administrative fines. The Issuers Violations Framework has been circulated to all listed companies and other related parties as part of Bahrain Bourse's efforts to enhance awareness on the implementation of the Framework.