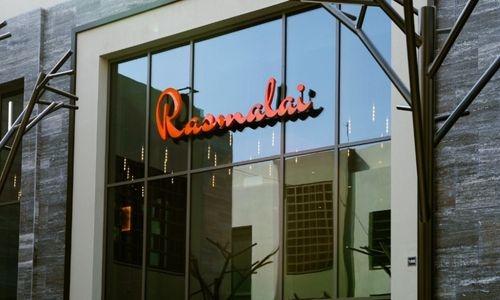 'Rasmalai' restaurant opens at 'Al Liwan'
TDT | Manama
The Daily Tribune – www.newsofbahrain.com
Seef Properties has recently announced the opening of Rasmalai Restaurant in Al Liwan project in Hamala to join the distinguished collection of local, regional, and global brands hosted by the project.
Occupying an area of 157 square metres within Al Liwan, one of the mixed-use projects developed by Seef Properties in the Northern Governorate, Rasmalai serves modern dishes from the famous Indian cuisine, taking diners on a journey of exquisite flavours and mesmerising colours.
The restaurant offers a unique and varied assortment of classic Indian cuisine with modern and innovative touches, which were specially prepared by a team of skilled Indian chefs who make sure to use the freshest ingredients, from meat, fruits, and vegetables, in addition to aromatic herbs and authentic Indian spices.
The menu has been crafted to give diners a feel that takes them to India, where the deep-rooted civilisation and heritage blend with creative culinary arts.
Seef Properties Chief Executive Officer, Ahmed Yusuf, said: "We are delighted to announce the opening of Rasmalai Restaurant in Al Liwan, which will constitute a valuable addition to the list of restaurants and hospitality centres hosted by the project, and will meet the needs of different segments of the society and tourists alike."
Dividend Gate Capital's Assistant Vice President Bader Amin, said: "We are keen to prepare the restaurant in a new and different style, featuring various authentic Indian dishes, which are prepared in an innovative way to give a distinctive experience in terms of taste, presentation, and unique taste."
Al Liwan covers a total area of 122,000m2 with an Eastern view of the Wali Al Ahd Highway.