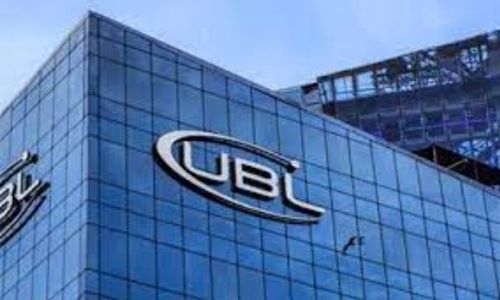 UBL Bank – leading Pakistan's banking space
Agencies | Pakistan
The Daily Tribune – www.newsofbahrain.com
UBL is one of the leading players in Pakistan's banking space, with a legacy of committed service since 1959. UBL has a history of devoted service dating back to 1959 and is one of the leading players in Pakistan's banking space.
Along with its robust balance sheet, an extensive network of domestic and international branches, digital penetration, skilled employees and outstanding support of all its shareholders, UBL has an exceptionally valuable client base whose patronage has enabled our journey through time. The Bank strives to remain ahead in terms of technology and innovation and has received various accolades for being the most digitally advanced Bank in Pakistan from various prestigious institutions.
The Bank established operations in Bahrain in 1969 when its first branch in Manama was opened. The Bank has been licensed as a conventional retail branch and offers a full suite of retail banking services. Top corporate entities, SMEs, and high-net-worth individuals make up its diverse customer base, which spans a wide range of sectors and industries UBL has also been a part of the Benefit Pay platform, which enables safe and practical digital payments without the use of cash or credit cards. UBL's Roshan Digital Account empowers Non-resident Pakistanis to open accounts in Pakistan anytime conveniently without visiting the branch and provides opportunities including but not limited to investing in Naya Pakistan Certificates and investment in listed equity securities through the Pakistan Stock Exchange.
UBL's remittance service 'Tezraftaar' is a speedy, safe and legal way for customers to send money to their loved ones free of charges in Pakistan at most attractive exchange rates across the country. The management is thankful to His Majesty King Hamad Bin Isa Al Khalifa, His Royal Highness the Crown Prince and Prime Minister Prince Salman Bin Hamad Al Khalifa for their wise leadership and to the Central Bank of Bahrain for their continued support and guidance. UBL strives to play an active part in achieving strategic objectives of the region including Environmental, Social and Governance objectives and Bahrain Vision 2030 through the continued support of all the stakeholders. UBL will continue to grow and strive to serve its customers better because at UBL, "You come first"! Visit the UBL branch for further information.