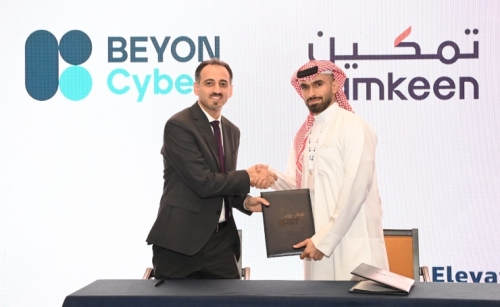 Tamkeen-Beyon Cyber deal to train, hire Bahraini cybersecurity specialists
TDT| Manama
The Daily Tribune – www.newsofbahrain.com
Tamkeen has signed a strategic cooperation with Beyon Cyber to provide quality job and training opportunities for 20 Bahraini cybersecurity professionals. They will be able to utilise their acquired knowledge and skills into practice in a real work environment.
The signing, following the agreement with the provider of cybersecurity training, SANS Institute, took place during ELEVATE, a major technology forum hosted by the Beyon Cyber entities. This announcement is the first of more planned partnerships with key leaders in Bahrain's private sector, designed with the purpose of providing the SANS cybersecurity graduates with quality training opportunities that can support their growth and development and enable them to build sustainable careers in a high-demand field.
Cybersecurity professionals are currently among the most sought after in local and global job markets, hence the wide range of opportunities that will be available to Bahrainis attending the SANS Institute training courses.
Husain Mohamed Rajab, Chief Executive of the Labour Fund (Tamkeen), emphasised Tamkeen's commitment to empowering the national workforce to become competitive both locally and internationally in alignment with the leadership vision and the national economic recovery plan.
"We are pleased to partner with Beyon Cyber to foster quality opportunities for Bahrainis and we will continue to develop active partnerships within the Kingdom's ecosystem to cater to the growth requirements of both enterprises and individu[1]als," he said.
"Supporting training and employment for Bahrainis provides our national workforce with sustainable career paths and builds an accessible talent pool for enterprises to tap into and power their productivity and sustainability, fulfilling our mandate of achieving a more productive private sector that drives national economic growth."