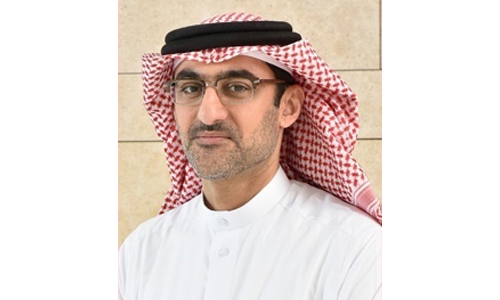 Digital transformation reduces government operating expenses by 82%: iGA Chief Executive
TDT | Manama
The Daily Tribune – www.newsofbahrain.com
Information & eGovernment Authority (iGA) Chief Executive Mohammed Ali Al Qaed said that the coronavirus pandemic showed great efficiency in managing crises in Bahrain, thanks to the vision of His Royal Highness Prince Salman bin Hamad Al Khalifa Crown Prince and Prime Minister, which gave the Kingdom high readiness in various fields, especially the information technology sector.
Al Qaed noted that the digital transformation led to a reduction of government operating expenses by up to 82%, and contributed to saving the time taken to complete the transaction by 76% without attending government service centers.
He explained that more than 1.6 million electronic transactions were completed in various electronic channels during the first half of this year. An increase of 95.8% compared to the same period last year, indicating that the total amounts paid from March 2020 to May 2021 are about 400,000,000 BD from more than 3,660,000 financial transactions.
He added that the value of the amounts paid through the national portal exceeded 215,000,000 BD, achieving an increase of 257% compared to last year.
The chief executive said that "Be Aware" application was downloaded more than 3 million times, and it has been used more than 40,218,436 times with an increase of 143% compared to the first half of last year.
Al Qaed said that iGA has provided about 600 services through the national portal, bahrain.bh. More than 100 services through mobile applications, which contributed to enabling users to complete their transactions electronically, 69% compared to the traditional formulation.
He noted that the official launch of the Employment Skills Portal is expected by the end of this year. He said that the platform will employ artificial intelligence to analyze big data, employ cloud computing policy, and will provide a government system that collects primary data from 12 government institutions. The portal works on revising the data and preparing analytical reports, and then they are submitted to decision-makers to help them formulate future employment policies in the public and private sectors.