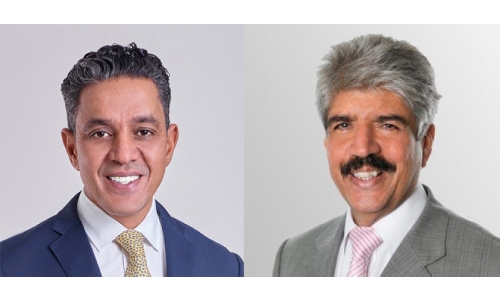 Al Salam Bank successfully wraps up its first Helping Hands initiative
TDT | Manama
The Daily Tribune – www.newsofbahrain.com
Al Salam Bank said it successfully wrapped up the launch of its first community-led activation held under its Corporate Social Responsibility platform, Al Salam Helping Hands.
In collaboration with the local Bahraini artist, Abbas Al Mosawi, the bank hosted several art pop-up events.
It started with the bank's employees at the Brand DNA launch and extended to the public at the Avenues – Bahrain, on the weekend of the 15th of September followed by City Centre Bahrain the following weekend ending with Seef Mall for the last weekend of September.
On October 17, Al Salam Bank unveiled a mosaic in the form of a painting, curated by Abbas Al Mosawi, which brought together all the individual artworks of the participants on the face of its headquarters.
Al Salam Bank tied up with the Royal Humanitarian Foundation for this initiative, and for every participation, it will donate 1 BD (Bahraini Dinar) to RHF.
The bank will collect more donations from future activations.
Commenting, Rafik Nayed, the Group Chief Executive Officer of Al Salam Bank, said he was "incredibly proud to tie-up with RHF for this activation."
Dr Mustafa Al Sayed, the Secretary-General of the Royal Humanitarian Foundation, praised Al Salam bank's community partnership and its drive towards supporting the foundation's humanitarian projects.
As part of the collaboration, Abbas Al Mosawi was also tasked with curating all of the canvases painted into a final art piece, which will celebrate the bank's newly launched Brand DNA and future-ready vision.
Al Salam bank's Brand DNA, which also comprises a new brand promise 'We Nurture Relationships by enriching experiences' alongside new brand values, were launched to further support the achievement of bank's strategic vision and collaborative work culture.